EP China 2014 Exhibition
Izolyator Company's R & D Director — Head of Special Design Dept. Konstantin Sipilkin and Sales Area Manager Andrey Shornikov have visited the exhibition EP China 2014 held in Beijing, China on 22–24 October 2014.
The exhibition's sponsors and organizers include major energy sector companies and state organizations of China. EP China promotes technological cooperation and exchange of experience between Chinese and international companies, thus making a considerable contribution to introduction of advanced technology and equipment to the Chinese electric energy sector.
At the exhibition, the company's representative met with Chinese partners, including Banks Huang, Export Dept. Manager Liling HUAXIN Insulator Technology Co. Ltd.
Bearing in mind the parties' mutual interest in developing mutually beneficial long-term cooperation, it was agreed that the company would continue business contacts with Chinese partners.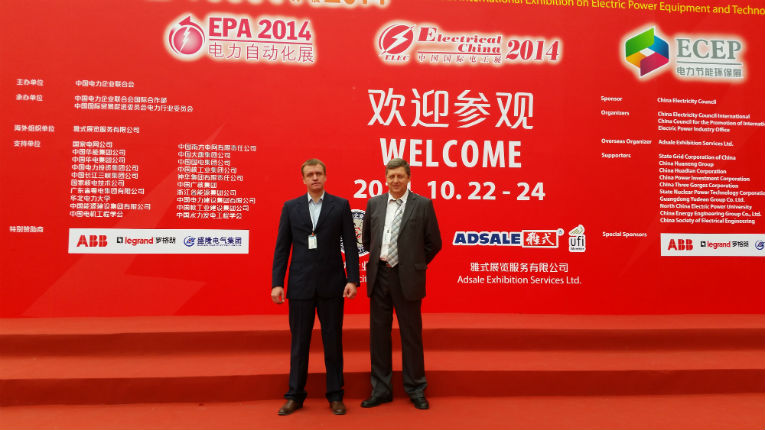 Andrey Shornikov (left) and Konstantin Sipilkin at EP China 2014