Testing of 550 kV Bushings for ZTR
On 21–23 October 2014, the Izolyator Company's testing center successfully conducted electrical acceptance tests for five 550 kV bushings and meant for delivery to Zaporozhtransformator PJSC (ZTR).
The GKTIII-60-550/1250 О1 bushings are designed for installation on 267 MVA transformers at Perm Hydropower Electric Plant.
The head of the design bureau at ZTR Alexander Neporozhniy also took part in the testing.
The tests were supervised by Izolyator Company's Deputy Quality Manager Vladimir Ustinov and the head of the testing center Dmitry Ivanov.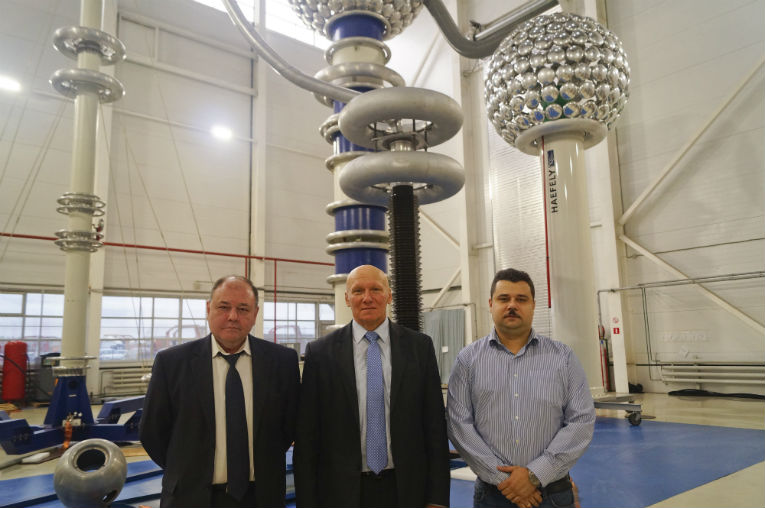 (left to right) Vladimir Ustinov, Alexander Neporozhniy and Dmitry Ivanov at the Izolyator Company's testing center