Meeting of Study Committee D1 RNC CIGRE
On 10 November 2017, a meeting of Study Committee D1 of the Russian National Committee of CIGRE Materials and emerging test techniques was held in Moscow branch of Izolyator.

The D1 Subcommittee in RNC CIGRE "Materials and Emerging Test Techniques" was created on the basis of Izolyator plant (Massa LLC) as a regular collegial body reporting to the Technical Committee of the RNC CIGRE. Izolyator plant received a status of the Leading scientific and technical partner to RNC CIGRE. The agreement was concluded for the period of five years from 11 February 2016 till 10 February 2021. Dr. Alexander Slavinsky, Chairman of the Board of Directors at Izolyator headed the D1 Subcommittee. The D1 Subcommittee deals with theoretic research in electric insulating materials application in high-voltage equipment.
Members of SC D1, Executive Director RNC CIGRE Olga Frolova and Executive Secretary RNC CIGRE Kirill Lunin took part in the meeting.
Alexander Slavinsky, Doctor of Engineering, Head of SC D1 RNC CIGRE, Chairman of the Board of Directors at Izolyator chaired the meeting.
The meeting attendees discussed the activities of SC D1 and preparation for the 47th CIGRE Session.
In conclusion, Alexander Slavinsky thanked his colleagues for their work at the meeting and expressed confidence in reaching a new level of SC D1 performance with consolidated effort.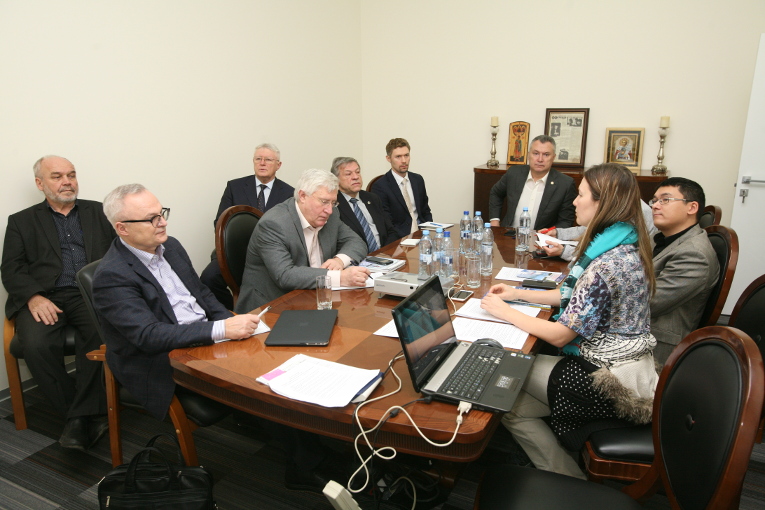 Meeting of Study Committee D1 RNC CIGRE