Plant Tour for MES Center Specialists
On 24 October 2017, Izolyator hosted a plant tour for technical specialist of Main power networks of Center, listeners of Bely Rast staff training center of FGC UES.

Main Power Transmission Lines of Center (MES Center) operates on the territory of Central, North-Western and Southern Federal Districts. The service area of the branch includes 19 federal subjects with 40 million inhabitants. MES Center provides electric connection between the Unified Energy System of Center with power networks of the South, North-West, Volga, Ukraine and Kazakhstan. MES Center is a branch of Federal Grid Company of Unified Energy System.
Dmitry Ivanov, Head of Test Center at Izolyator gave the tour.
The visiting power engineers met modern technologies of high-voltage bushings production and testing and design features and specifics of RIP bushings operation.
The tour became an important step in professional training and development of MES Center companies' staff.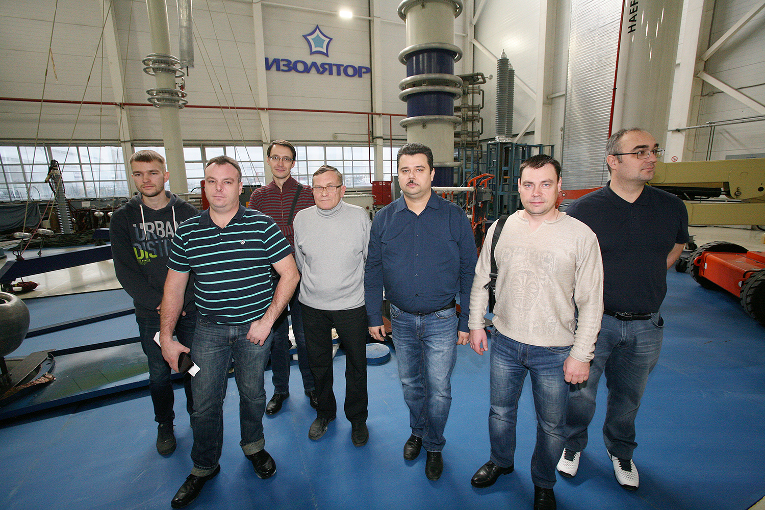 Technical specialists of MES Center on a plant tour in the Test Center of Izolyator plant