Seminar for Kubanenergo Specialists
On 9 January 2017, Izolyator organized a training seminar for the specialists of Armavir power networks, a branch of Kubanenergo PJSC.

Public joint stock company of power industry and electrification of Kuban (Kubanenergo PJSC) is the largest grid company of the Krasnodar region and the Republic of Adygea that transfers and distributes electricity through 110kV networks and lower. The main goal of the Company is to ensure reliable and uninterrupted power supply to all consumers in the Krasnodar region and the Republic of Adygea, as well as meet the growing demands of region's economy in electricity. Kubanenergo PJSC is a daughter company of Rosseti PJSC.
The Kuban power men were studying production, assembly, testing, storage and operation technologies of high-voltage bushings with solid RIP insulation.
They familiarized themselves with the activities of the design office, production and test center of the plant. Izolyator's leading specialists gave theoretical classes as well.
Dmitry Mashinistov, Head of SVN-Service division at Izolyator actively engaged in the seminar work.
This event was commented by the General Director at Armavir Rustom Magdeev (official webpage of Kubanenergo PJSC):
"Our practice with professional training at a manufacturing plant allows for ensuring an efficient operation of power equipment at the area of responsibility of our branch. Regular training is a key to a safe completion of our operational tasks and a guarantee of a quality and reliable power supply to end users".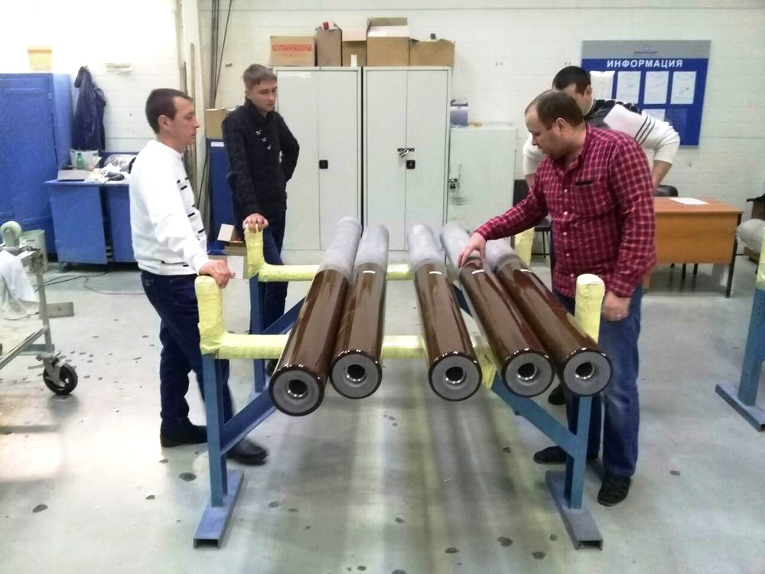 Kubanenergo specialists are learning about internal solid RIP insulation of high-voltage bushings production technology. Dmitry Mashinistov is giving the class