Talks at Yakutskenergo
On 17 October 2017, Director on Partner Relations of Izolyator Oleg Bakunin had talks at Yakutskenergo PJSC in Yakutsk.

Public listed company of energy and electrification Yakutskenergo is the main default provider of electric energy in the Republic of Sakha (Yakutia). Yakutskenergo PJSC includes generating and transmission companies. It holds one of the top positions in the country in terms of service area size (the Republic's territory makes 1/5 of Russia) and in terms of power lines outstretch, which exceeds half of equator (more than 20 thnd km). The power men of Yakutia work in extreme conditions and geography: almost the entire territory of the republic is located in the permanent frost area, where it can 500 m thick, with temperature fluctuations exceeding 100 degrees — from –60 °C in winter to +40 °C in summer. Yakutskenergo PJSC is a part of RAO Energy Systems of East Holding.
Sergey Prokopenko, Deputy Chief Engineer at Yakutskenergo received the guest.
The sides discussed issues of Izolyator high-voltage bushings operation on power equipment of Vilyuisky chain of hydropower plants and Izolyator introduced its new design — high-voltae bushings with solid RIN insulation.
In the end, the partners outlined cooperation plans for the nearest future and in the long term prospect.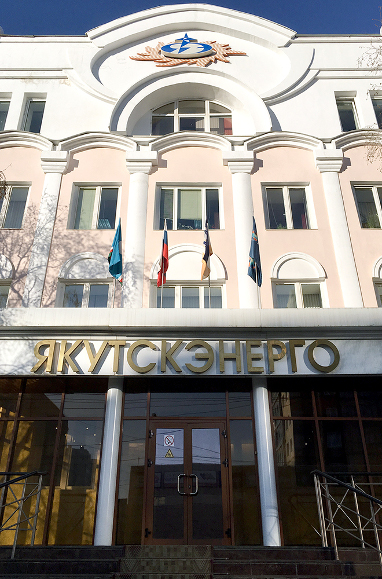 Headquarter of Yakutskenergo
We appreciate Yakutskenergo PJSC for the constructive dialogue and warm welcome!