Visit of MPK Plant's Representatives
On 19 September 2017, management representatives of MPK plant visited Izolyator plant.
MPK Plant Ltd in Kaluga makes cast brass items. It delivers contact terminals to Izolyator plant for high-voltage bushings.
MPK plant's Quality Director Sergey Panko and Head of Logistics Sergey Sirenko were received by Deputy Commercial Director Dmitry Abbakumov.
The partners detailed technical requirements to contact terminals of high-voltage bushings and discussed plans of cooperation development.
The hosts arranged for a plant tour introducing the visitors with the key stages of RIP bushings production.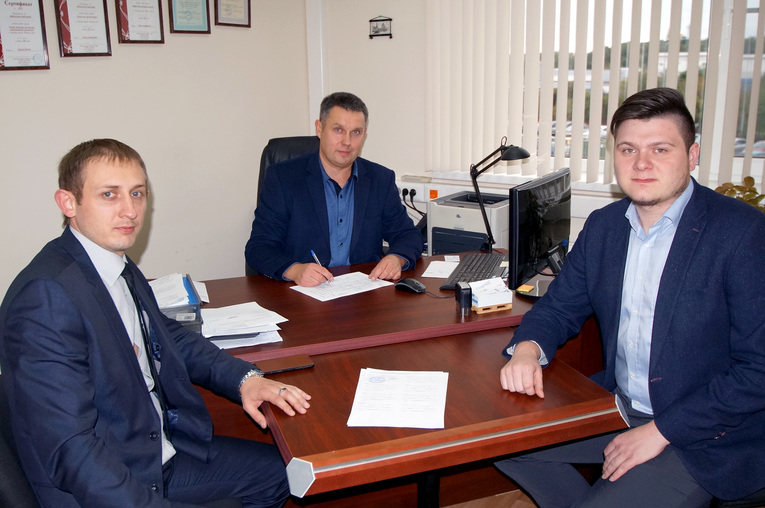 Meeting with the representatives of MPK plant, L-F: Sergey Sirenko, Dmitry Abbakumov and Sergey Panko