Visit of Balakovo NPP Representative
On 22 November 2017, Engineer of Equipment Procurement at Balakovo NPP Artur Baklanov visited Izolyator plant.

The Balakovo NPP is an acknowledged leader of the Russian nuclear industry. Most (7 out of 8) of the reliability and safety indicators of the Balakovo NPP according to the WANO guidelines are rated higher than worldwide average for NPPs with similar power units. Balakovo NPP is branch of Rosenergoatom Concern.
On Izolyator side, the guest was received by Director of Partner Relations Oleg Bakulin and Chief Designer Yury Nikitin.
The meeting succeeded to secure contract terms for manufacture and delivery of 220–500 kV bushings to Balakovo NPP.
The hosts arranged for a plant tour introducing Artur Baklanov to the key production process stages of high-voltage bushings with solid RIP insulation.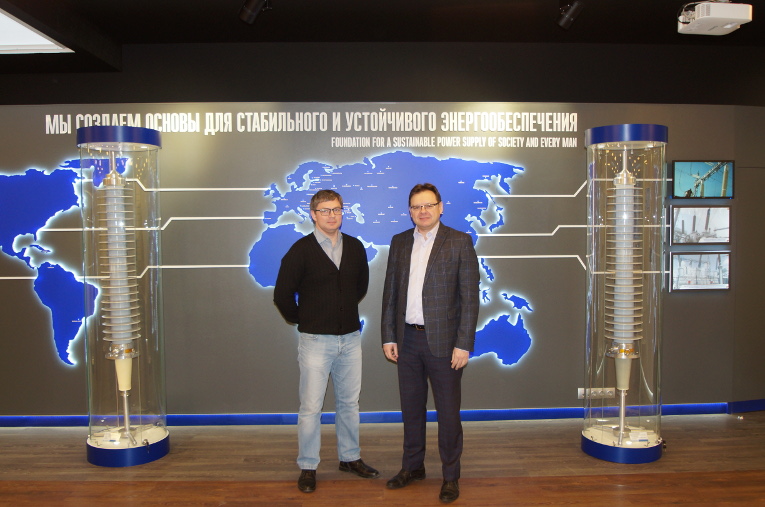 Artur Baklanov (L) and Oleg Bakulin at the conference hall of Izolyator plant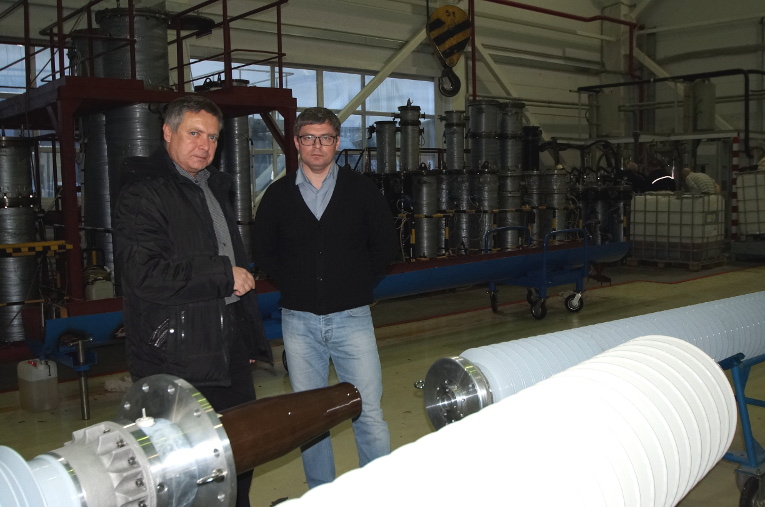 Yury Nikitin (L) and Artur Baklanov at the assembly shop of Izolyator plant