Visit of KalugaEnergoProm Management
On 2 October 2017, management representatives of KalugaEnergoProm Ltd visited Izolyator plant.

KalugaEnergoProm is a leader in highly advanced parts for machine building and power sector production. The products of the company are delivered to the largest plants of Russia and the CIS. KalugaEnergoProm supplies cast brass parts for high-voltage bushings to Izolyator plant.
KalugaEnergoProm was represented by:
Irina Smirnova, General Director;
Sergey Ilyin, Deputy General Director;
Andrey Pavlov, Chief Engineer.
At Izolyator, the visitors were received by Deputy Commercial Director Dmitry Abbakumov and Head of Procurement Vladimir Romanov.
The meeting agenda was concentrated on discussion of further cooperation and quality issues of supplied products.
During the visit the guests had a plant tour.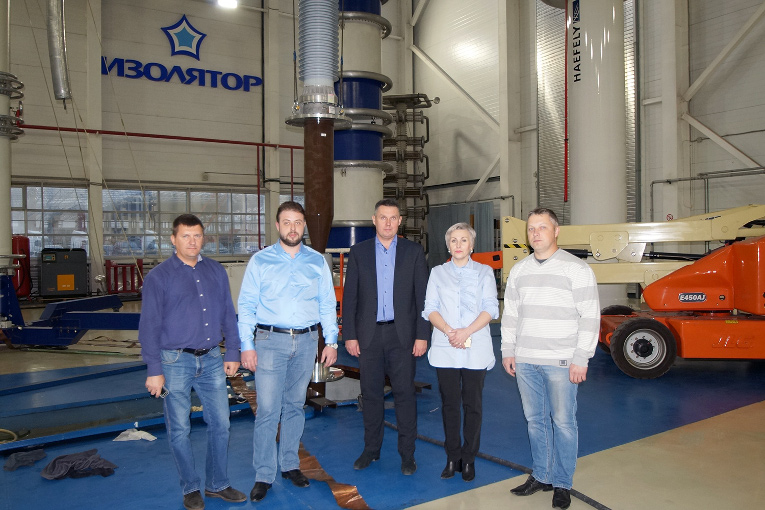 Visit of KalugaEnergoProm Ltd management to Izolyator plant, L-R: Vladimir Romanov, Sergey Ilyin, Dmitry Abbakumov, Irina Smirnova and Andrey Pavlov
We appreciate KalugaEnergoProm Ltd for the visit and constructive dialog!