Visit of Tyumenenergo's Chief Engineer
On 8 December 2017, First Deputy General Director and Chief Engineer at Tyumenenergo JSC Andrey Bragin visited Izolyator plant.

Joint Stock Company for Energy and Electrification Tyumenenergo (Tyumenenergo JSC) is one of the largest interregional distribution grid companies in Russia. The service area of JSC Tyumenenergo is more than 1.4 million square kilometers and includes the Tyumen region, the Khanty-Mansiisk Autonomous Area — Ugra and Yamal-Nenets Autonomous Region with a population of about 3.5 million people. The annual electricity transmission via Tyumenenergo network is about 70 billion kWh/h. The length of the power lines on circuits exceeds 48 000 km. Tyumenenergo JSC is a daughter company of Rosseti PJSC.
On Izolyator side, the guest was received by: Chairman of the Board of Directors Alexander Slavinsky, Director of Partners Relations Oleg Bakulin, R&D Director Konstantin Sipilkin.
The hosts arranged for a plant tour and a visit to the corporate museum of Izolyator, paying a special attention to the technology of production and testing of high-voltage bushings and specifics of HV RIP bushings operation at power facilities.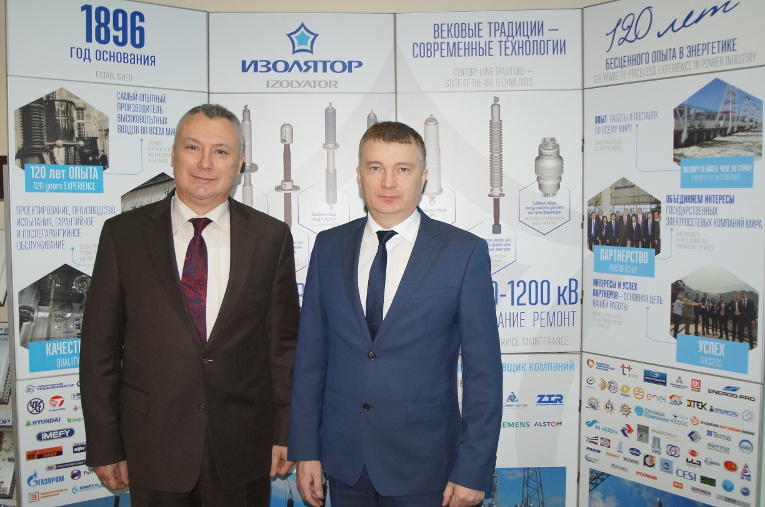 Alexander Slavinsky (L) and Andrey Bragin at Izolyator plant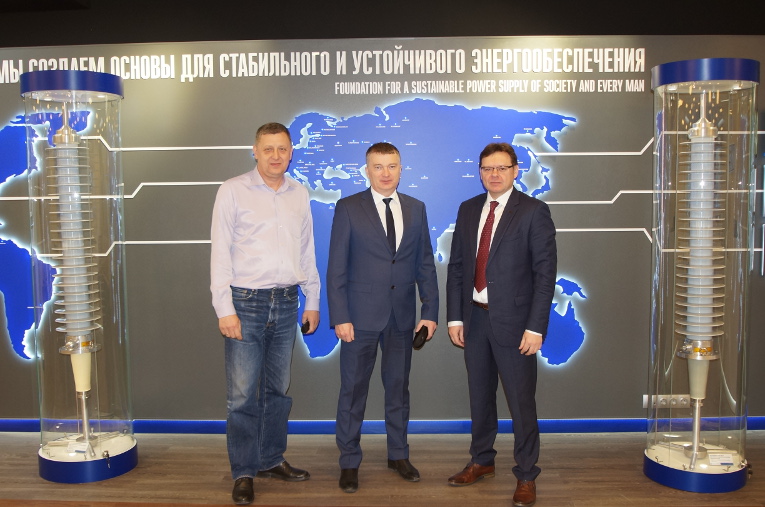 At the conference hall of Izolyator, L-R: Konstantin Sipilkin, Andrey Bragin and Oleg Bakulin
We would like to thank Andrey Bragin for visiting our plant and a constructive dialogue!