Annual report dedicated to the results of 2017
On 12 February 2018, Izolyator sales team presented its annual report dedicated to the results of 2017 and plans for 2018.
This report is used to organize a systematic, targeted and planned operation of the sales team during the year.
The sales leaders on Russian and foreign markets reported their results in 2017 to the company management with Alexander Slavinsky, Chairman of the Board of Directors.
The last year — the 10th Anniversary of Izolyator plant's recent history in Pavlova Sloboda of Moscow region — was marked with extremely important events both in Russia and abroad.
The overwhelming majority of commercial targets were achieved with some of them exceeding initially planned volumes at the beginning of the year.
The achievements strengthened Izolyator's positions as a global leader in design and manufacture of a vast range of high-voltage bushings with solid insulation.
After the results were summarized, the team presented objectives and target for 2018, with key role given to the consistent development of partner relations in all activities of commercial division of the company.
All our achievements were made possible thanks to a close interaction with business partners and are results of our big common work.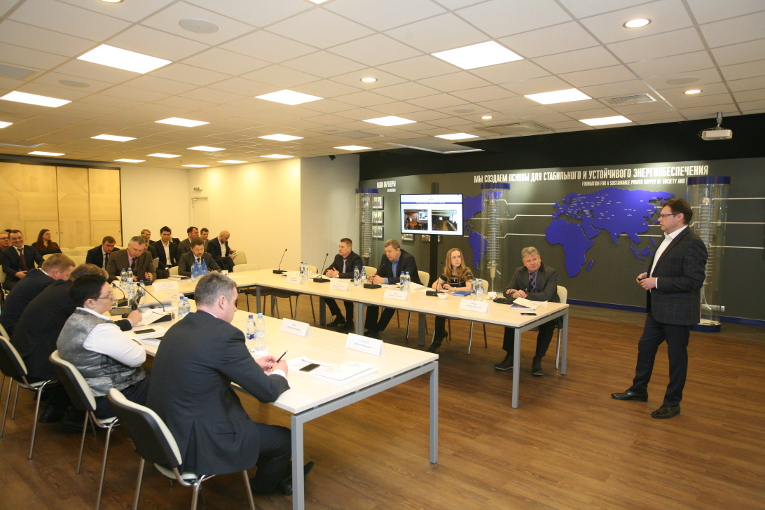 Oleg Bakulin, Director of Partner Relations at Izolyator is making a report on 2017 results
We wish to sincerely thank all partners of Izolyator for the fruitful cooperation and look forward to seeing our successful and long-term cooperation continued!