Exam on Power Industry and Electrical Engineering
On 28 June 2018, Izolyator held an exam on power industry and electrical engineering as an activity within its corporate training program of staff in company management topics in 2017–2018.
The exam was the final stage of education of managers, specialists and employees of the company in this training section.
The exam was made to check knowledge in basic physical concepts in electrical engineering, electrical complex of Russia and its difference from foreign power systems, production and distribution system of electric power from generation site to consumer, constructional design of electric substations, transformers, designs and technologies, used in production of high-voltage bushings, testing of finished products, etc.
Alexander Slavinsky, Chairman of the Board of Directors chaired the examination board, which also included:
General Director Sergey Moisseev,
R&D Director Konstantin Sipilkin,
Chief Designer Yury Nikitin.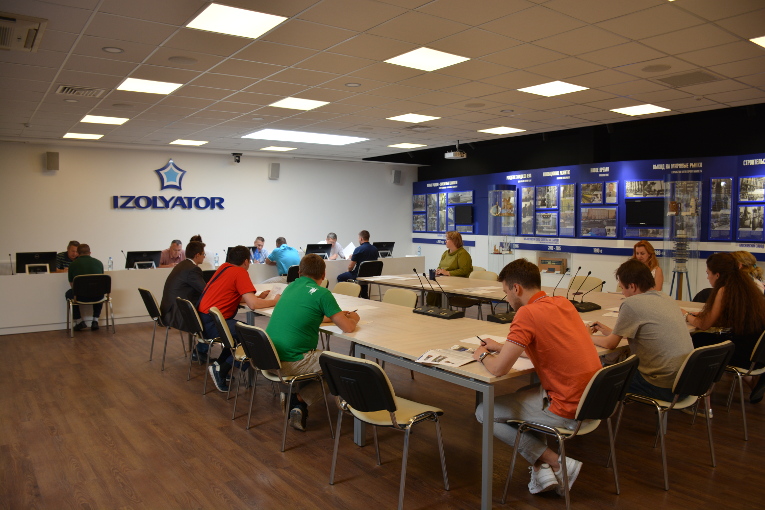 Exam to check the technical side of the educational program "Corporate training program of staff in company management topics"
The examinees demonstrated solid and quite deep knowledge of the subject, earning praise and appreciation from the examination board.