Fire Safety Drill
On 3 October 2018, Izolyator team had a fire safety drill again.
HSE Manager of Izolyator Boris Sobelman ran the exercise.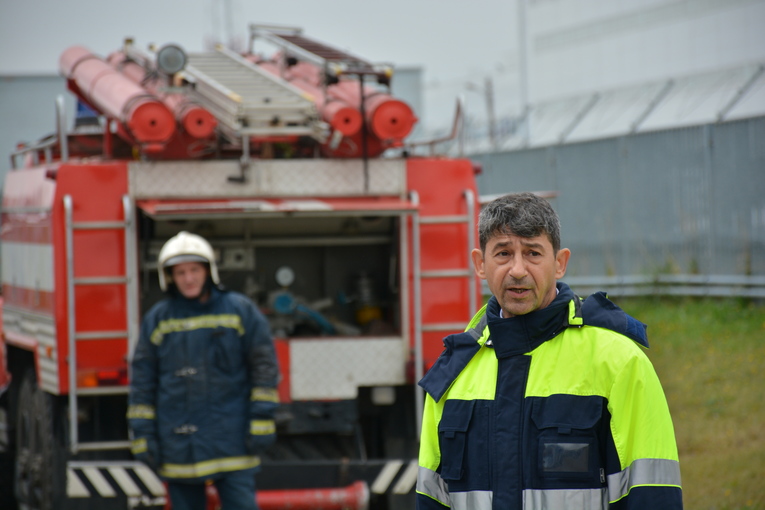 Boris Sobelman is instructing Izolyator plant staff members before starting a fire safety drill
During the exercise, the team practiced at:
acting at fire outburst on the insulation paper winding machine of the insulation making shop employees,
security service and duty staff response to the signal and raising alarm,
staff evacuation on the fire alarm signal,
using the primary fire fighting means and fire localization.
Representatives of the Center for Engineering Survey and Research Evgeny Borzilo and Yury Dubinin took an active part in localizing the fire and putting it out: according to the plot of the exercise, the fire outbreak was detected at the 220–1150 kV insulation paper winding machine.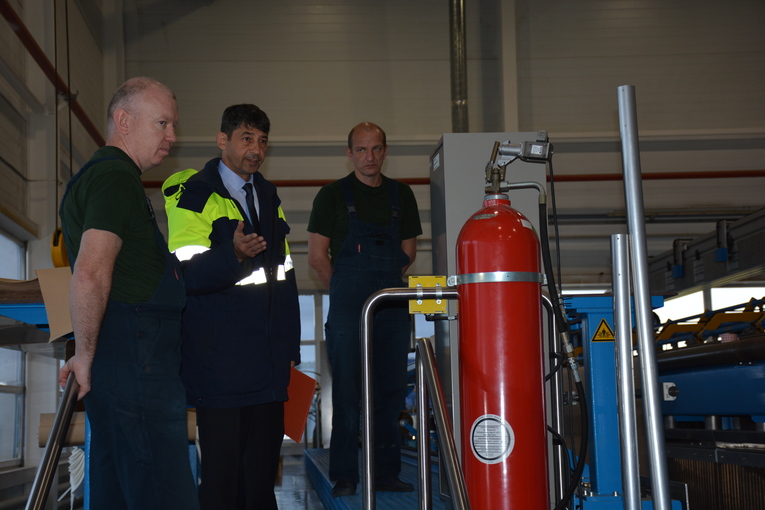 Giving the task of localization and extinguishing a fire on the winding equipment, L-R: Yury Dubinin, Boris Sobelman and Evgeny Borzilo
On the fire alarm, all the staff member immediately left the premises of the plant in an organized manner and arrive at a safe zone.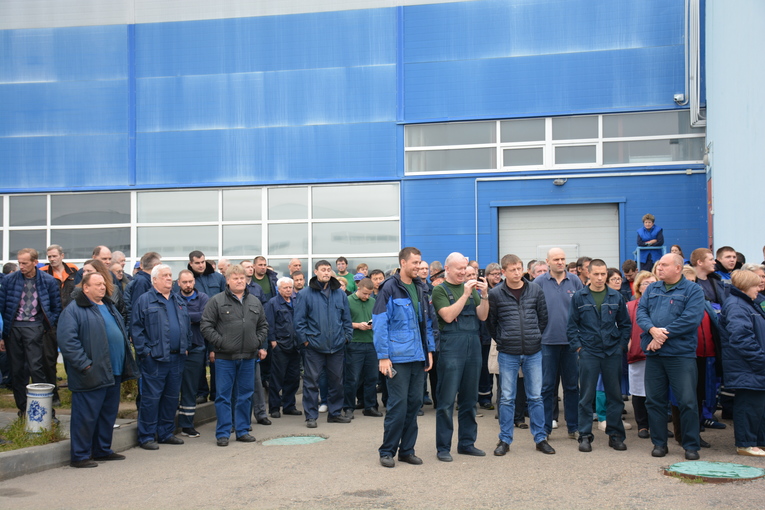 Staff evacuation was done in strict compliance with the requirements of fire safety
Evgeny Borzilo also engaged in staff members' training of primary firefighting devices application. At specially allotted ground, he managed to quickly and confidently extinguish an open fire, using a dry powder fire extinguisher OP-5.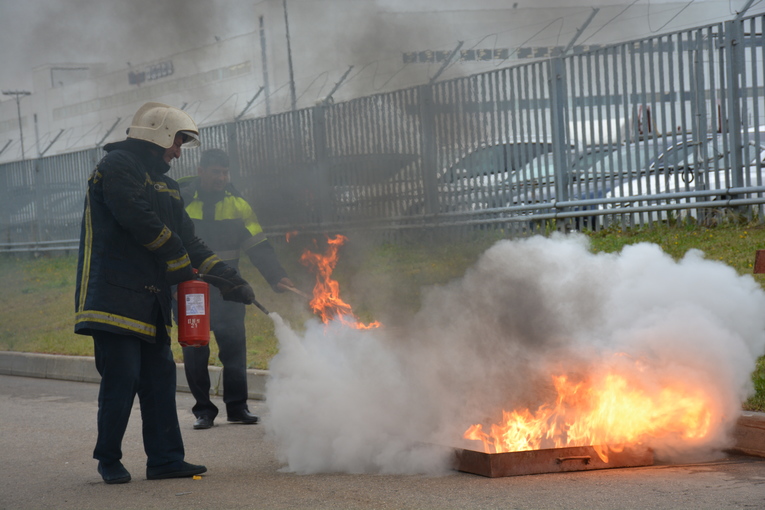 Evgeny Borzilo is practicing to use primary firefighting means
Regular and carefully planned drills allow to acquire and maintain on a good level firefighting skills of Izolyator plant employees to ensure prevention and liquidation of possible fire outbreaks at production and other facilities.