Izolyator Bushings Are Installed on Substations in Siberia
On 22 May 2018, Federal Gird Company of the Unified Energy System informed about the upcoming replacement of high-voltage bushings by their modern counterparts with solid insulation on 11 Siberian substations.

Backbone Power Grids of Siberia (MES Siberia) is FGC UES JSC's branch that operates on the territory of the Siberian Federal District. The service area of the company includes ten federal subjects of the Russian Federation with a total population of 19.3 mln people. MES Siberia ensures uninterruptible operation of 433 power lines with ETL length of 22804.6 km (29194.4 km by circuits) and 118 substations with total transformer capacity of 50462./2 MVA. The branch ensures interstate cross-flows of power with neighboring Kazakhstan and Mongolia. There are 5 power transmission subsidiaries in the company structure.
Federal Grid Company will replace 41 bushings on its substations in Siberia to increase reliability of the main equipment of the key power supply centers in the Siberian Federal district.
High-voltage bushings are part of main equipment of substations: autotransformers, shunt reactors and circuit breakers. The maintenance staff will install modern units to replace oil-filled bushings. The new bushings have a longer service life. They are reliable and easy to operate. Besides, they are practically maintenance-free.
The works will be carried out under the special-purpose modernization program of autotransformers, shunt reactors and oil circuit breakers. Presently, they have already replaced bushings on 550 kV Tavricheskaya and 220 kV Luzino substations that feed power to the central load center of the Omsk region.
Izolyator, as an official supply and strategic partner to FGC UES, actively engaged in implementation of the special-purpose modernization program of transformer equipment, including substations of the Main power networks of Siberia.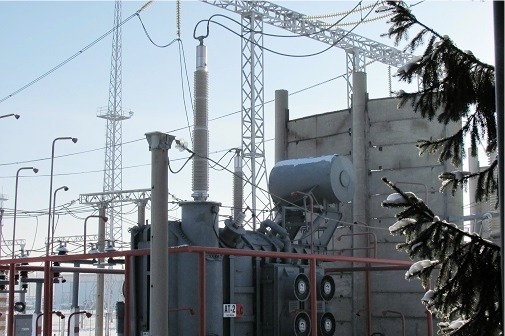 Transformer at FGC UES's substation, equipped with Izolyator high-voltage bushings with solid RIP insulation
We appreciate FGC UES for the trust in our product quality and practical cooperation results.
Materials of MES Siberia press service are used in this publication.