Izolyator Team Competed in the The Science of Russia Futsal Cup 2018
On 27 October 2018, Izolyator team took part in the charity Futsal Cup the Science of Russia 2018.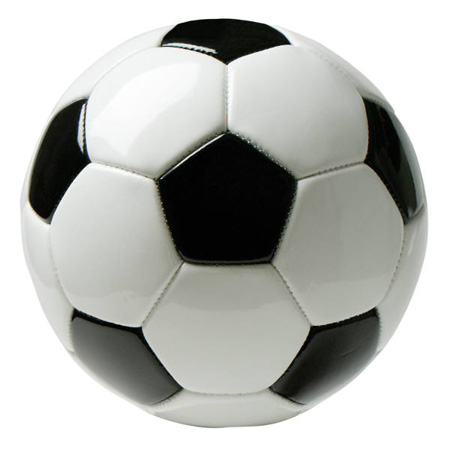 The Science of Russia Futsal Cup is organized with support from the Ministry of Defense of Russian Federation. It attracts teams from the leading research organizations of Russia and the CIS countries. The cup is traditionally held twice a year: in spring and autumn.
In the tournament, which took place at the field of the Spartak football academy, 24 teams competed. Participants of the tournament, supporters and all football enthusiasts came from different regions of Russia. The football players traveled from Vladimir, Roston-on-Don, Chelyabinsk, Novosibirsk, Nizhny Novgorod to compete for the cup.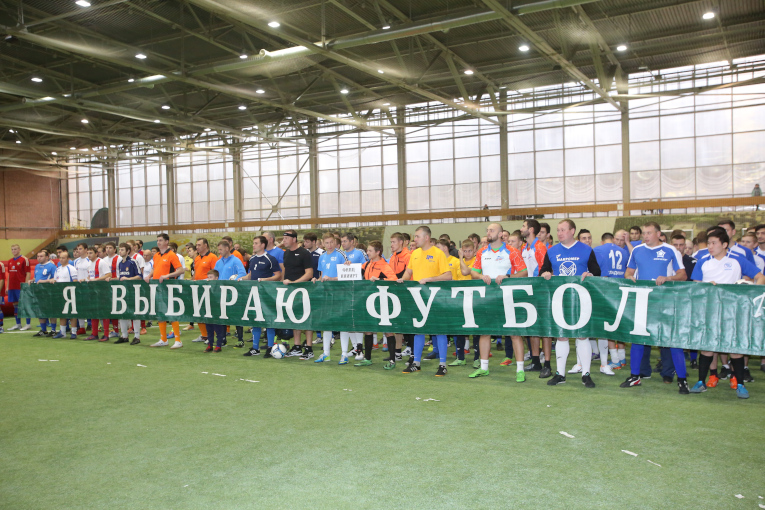 All the teams are participants of the futsal cup tournament The Science of Russia 2018
A well-known Russian pundit Dmitry Shnyakin became a special guest of the tournament.
The bracket was divided into Golden and Silver play-offs. The teams were seeded into 6 groups of 4 teams. Each team played 2 eight-minute halves.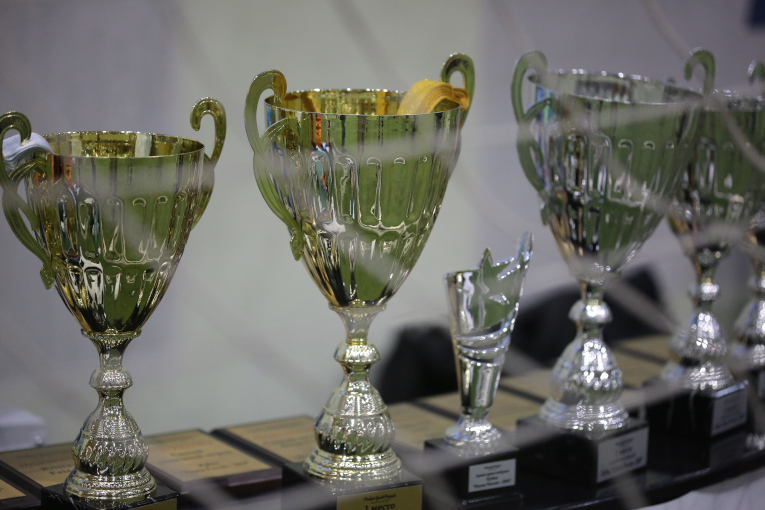 Prizes of the Futsal Cup The Science of Russia 2018 are awaiting their holders
Izolyator futsal team roster included:

Mikhail Sheremetyev
Anton Kobelev
Alexander Ivlev
Alexander Vakhrushev
Maxim Smurygin
Gennady Rybakov
Pavel Zotov
Evgeny Kurachuk
Roman Smirnov
Alexander Germanov
Evgeny Lavrov
Ruslan Ovseikin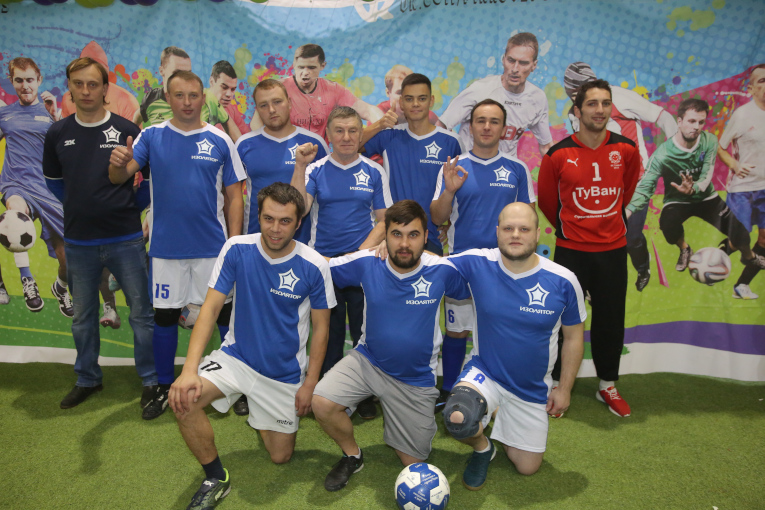 Izolyator futsal team
Four teams met in group C: Izolyator, Ministry of Defense, VIIRAE and NMIC.
The game between Izolyator and NMIC ended with a confident win of our team, scoring 2:0. In the second match, Izolyator took over the team Ministry of Defense 3:2. The third game of our select team ended in a tie with VIIRAE.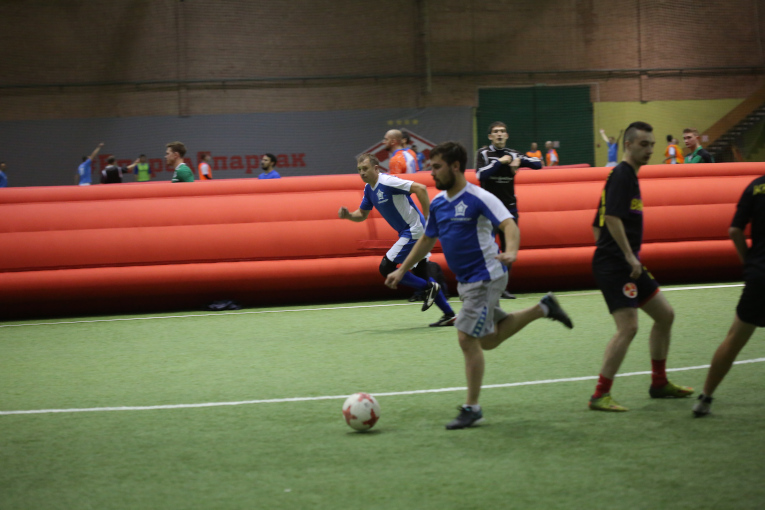 Izolyator team attacking
After the games of the first tour were played, the tournament organizers interviewed participants of the contest.
Pavel Zotov, Izolyator:
"We try to join all available tournaments. Our best result was the third place in the Silver play-off. Every year, the organization of the tournament is better and better. We want to make it to the Golden play-off".
In the results of the games, Izolyator team topped the tournament bracket in its group and continued to compete for the grand prize of the Golden play-off.
Colleagues, friends and family members came to support Izolyator team in this big tournament.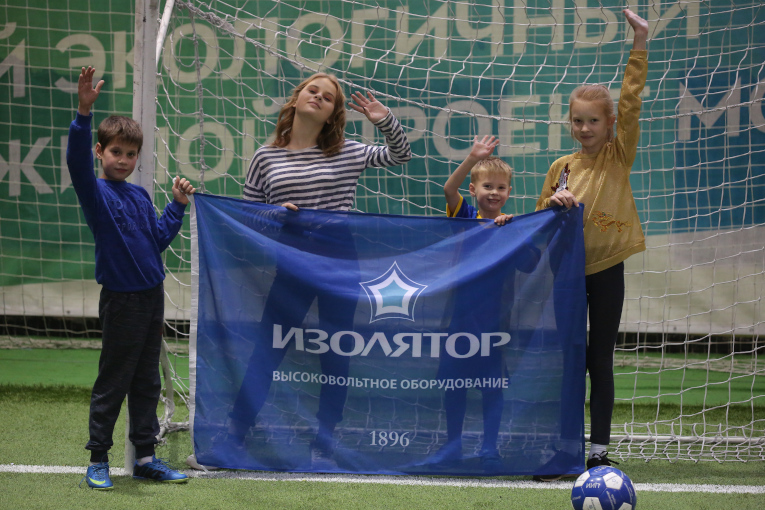 The young supporters and the coming generation
In the result of the games, Izolyator team passed to the quarter finals of the Golden cup of the tournament and took the fifth place in the standings.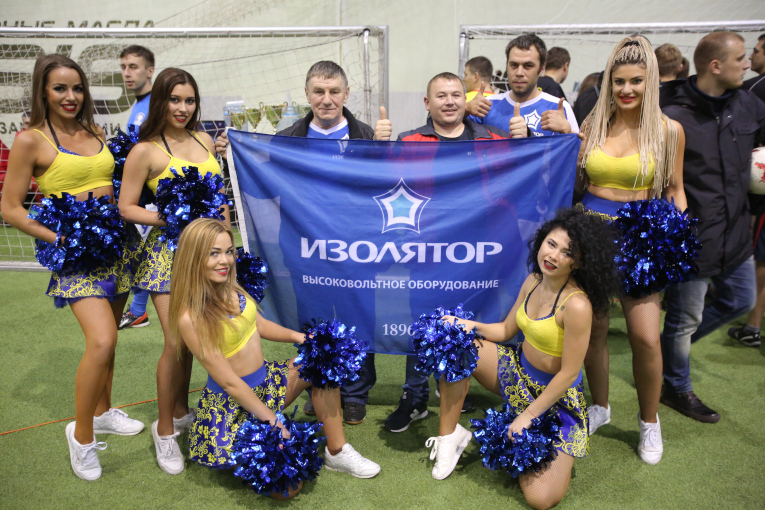 The team showed a good result in the tournament
The winners were awarded commemorative cups and medals, all the contestants received special diplomas and presents.
We appreciate the organizers and participants of the tournament and all supporters for the big sports event.