Meeting With Wieland-Werke AG Representative
On 30 October 2018, Georgy Kaunov, General Director of Wieland-Werke Rus Ltd that offers products of the metallurgical company Wieland-Werke AG in Russia visited Izolyator plant.

The Wieland Group is today one of the world's leading specialists for copper and copper alloys. Wieland Group is in demand around the globe and is highly regarded for both its expertise and its products. The company and its subsidiaries are represented with numerous sites on various continents.
The guest was received by Dmitry Abbakumov, Deputy Commercial Director and Vladimir Romanov, Head of Purchasing.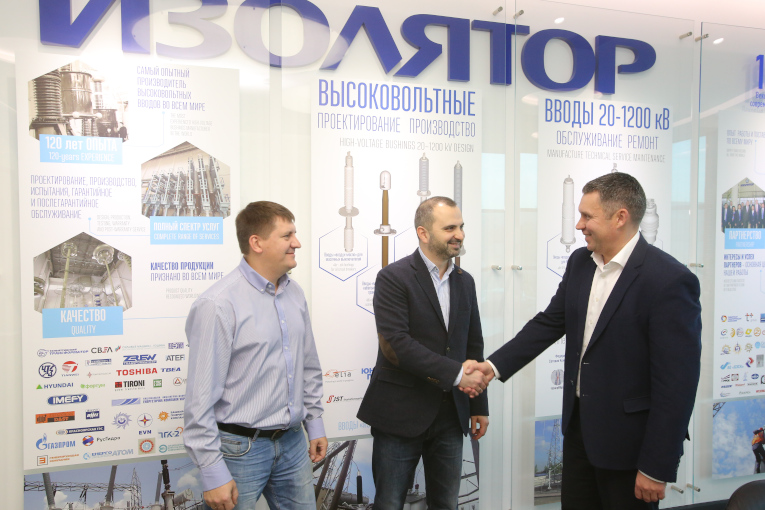 Welcoming the guest at Izolyator plant, L-R: Vladimir Romanov, Georgy Kaunov, General Director at Wieland-Werke Rus and Dmitry Abbakumov
The sides summarized the preliminary results of cooperation in 2018. Georgy Kaunov made a presentation about new technological capabilities of Wieland-Werke AG.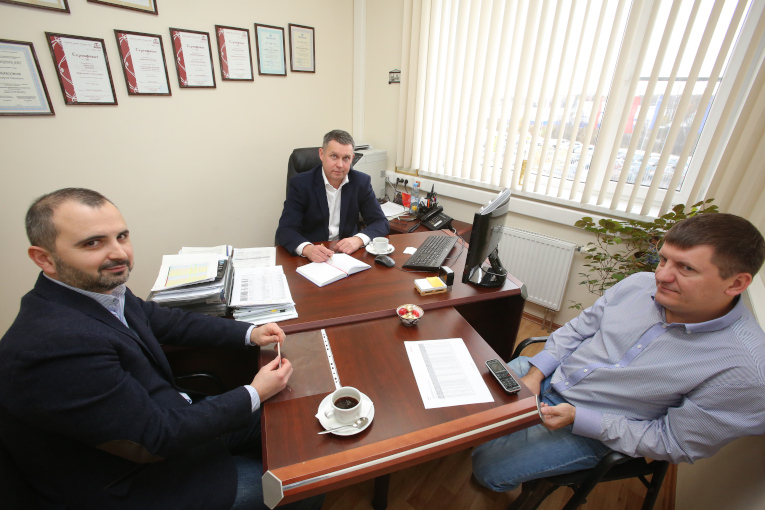 Talks of management representatives of Wieland-Werke Rus and Izolyator
In the result of the talks, the partners outlined directions of development of a mutually beneficial cooperation in 2019.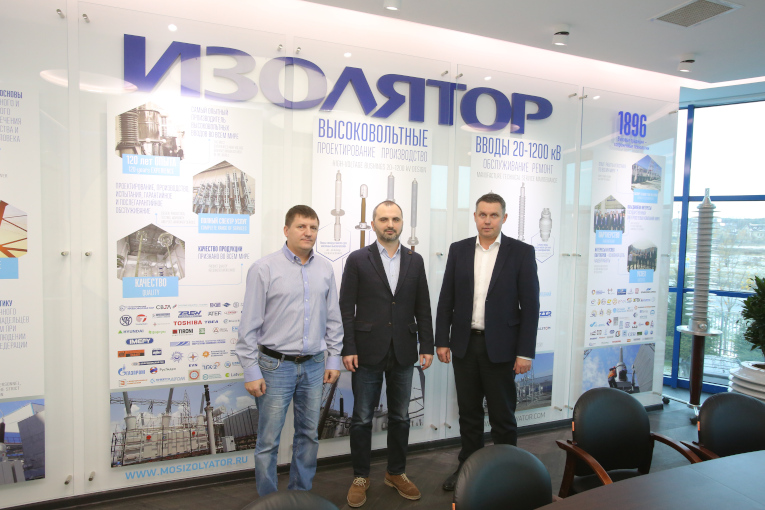 The talks of management representatives of Wieland-Werke Rus and Izolyator ended successfully