Opening of the New Year Volleyball Tournament Among Izolyator Plant's Teams
On 6 November 2018, an opening ceremony of the New Year Volleyball tournament among Izolyator plant's teams took place.
The following teams competed: Megavolt, Lightning and Surprise.
Chairman of the Board Alexander Slavinsky and General Director Sergey Moisseev opened the corporate tournament.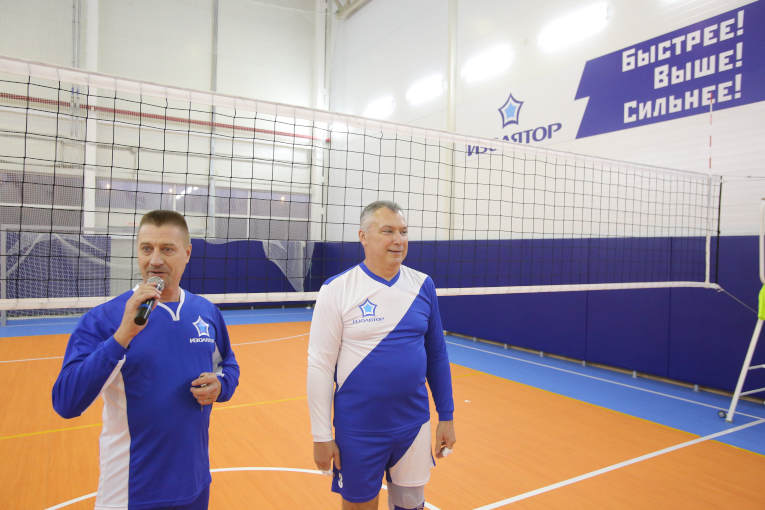 Sergey Moisseev and Alexander Slavinsky are opening the New Year Volleyball Tournament among Izolyator teams
The objectives of the tournament are health promotion, propaganda of a healthy lifestyle and team spirit strengthening. Importantly, the games of the tournament are played in the new sports facility of the company, which was opened early this year.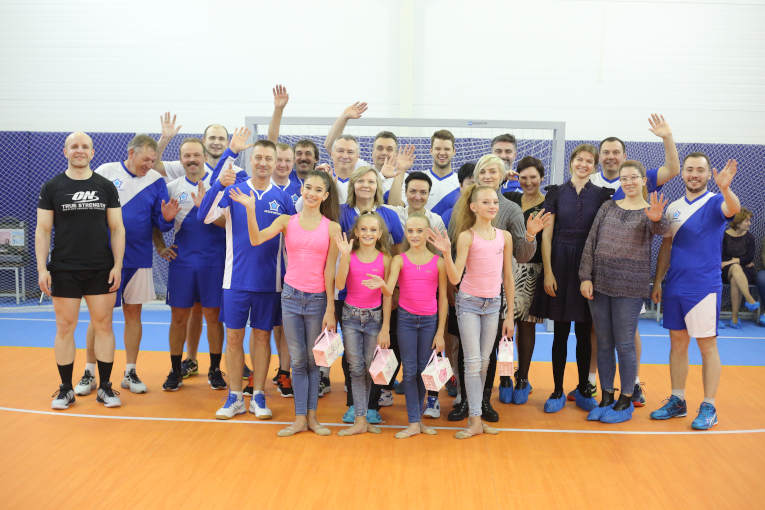 The New Year Tournament is opened! Spectacular games and bright wins are waiting!
In the opening match of the tournament, Lightning took over Megavolt scoring 3:2.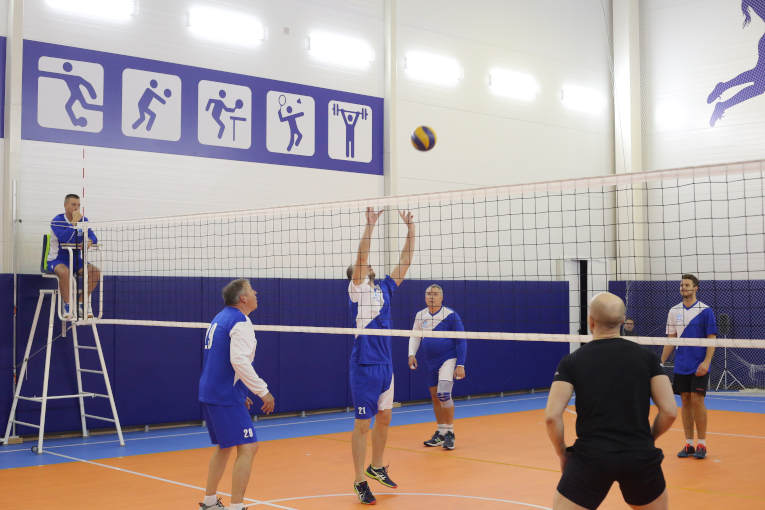 The first game of the tournament
We are looking forward to the coming matches and invite all volleyball lovers to support the players!