Successful Tests of a 220 kV Superconductive Current Limiter with Izolyator Bushings
On 28–30 May 2018, SuperOx and Izolyator collaborated in the successful acceptance tests of the first phase of 220 kV superconductive current limiter at the test center KERI in Changwon, South Korea.

Andrey Vavilov founded SuperOx in 2006 with a goal to establish production of second generation high temperature superconducting tapes (2G HTS). The company's intellectual property is based on more than the 30-year experience in deposition of complex oxide coatings and studying properties of HTS materials. SuperOx is headquartered in Russia and Japan.

Korea Electrotechnology Research Institute (KERI) is a government-funded research institute specializing in electronics and affiliated with the National Research Council of Science and Technology of the Ministry of Science and ICT. KERI has continued to faithfully perform its task of providing testing and certification services and developing electrical technology to directly contribute to the electricity industry for the past 40 years. KERI is a nationally-certified testing and certification institute and contributes to Korean heavy electric device industry pioneering overseas as such. Certifications issued by KERI are valid in the world market.
Pavel Kiryukhin, Deputy Chief Designer at Izolyator represented the plant at the tests.
The current-limiting device, based on the high-temperature superconductivity effect (HTSCE) was made by the Russian SuperOx under the contract with United Energy Company.
The capacity of HTSCE is sufficient for maintaining a super-ultra-reliable power supply of three city districts with a total population of 500 thnd residents.
The main function of the device is virtually instantaneous limiting of short-circuit current with load shedding in other elements of the system. The short-circuit current is thus decreased 5 to 10 times, radically relaxing requirements to the entire system equipment endurance in operating emergency conditions.
For this type of equipment, Izolyator has designed and manufactured the first in the world 220 kV bushings, suitable for operation in liquid nitrogen.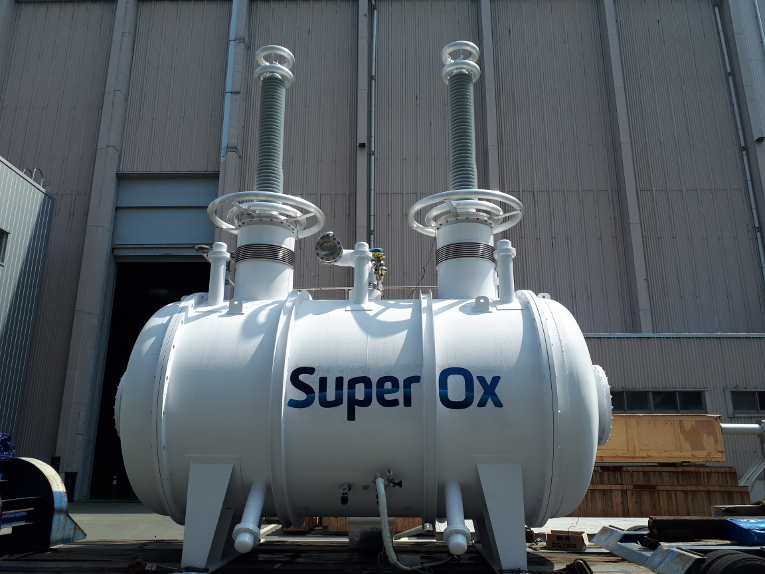 The first phase of a 220 kV HTSCE device, equipped with Izolyator bushings at KERI test center
When creating bushings for HTSCE, we chose the same technology, which we used for RIN bushings production. RIN technology was also developed by Izolyator. It the most advanced modern technology of bushings production.
The time schedule of HTSCE project bushings development took a year and a half, with 110 and 220 kV Liquid Nitrogen – Air bushings developed and successfully tested. One the one hand, our involvement in creation of the first 220 kV bushings for HTSCE expand application areas for RIN technology, verifying its unique characteristics, on the other – Izolyator participated in an innovative international project and once again demonstrated its competences in handling unconventional technical problems during creation of unique electrical equipment.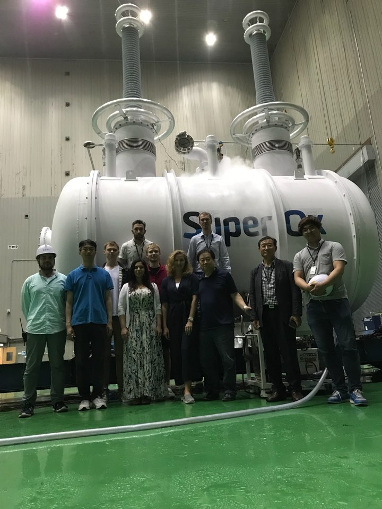 Participants of acceptance tests of the first phase of 220 kV HTSCE device at KERI test center
The first superconductive current limiter will be installed at SS Mnevniki of the United Energy Company, with grid connection of the unit scheduled for December 2018.
The Ministry of Energy of Russian Federation assigned this project a national status.
We would like to thank KERI for the highly professional testing they made.