The Science of Russia Futsal Cup 2018
On 25 March 2018, Izolyator's futsal team took part in the charity futsal cup the Science of Russia 2018 in Moscow.

The Science of Russia Cup is organized with support from the Ministry of Defense of Russian Federation. It attracts teams from the leading research organizations of Russia and the CIS countries. The cup is traditionally held twice a year: in spring and autumn.
In the Spartak academy arena n. a. F. F. Cherenkov, the Science of Russia 2018 Futsal Cup was held. It gathered 24 teams including a team from Belarus. So, we can say it had an international status.
This year's celebrity guest was Evgeny Savin, a famous broadcaster and TV show host. After warming-up, the master of the ceremony announced the opening of the cup. The organizers played Belarus's and Russia's national anthems and the teams took the field.
Group F brought together Izolyator, Integral, Milandr and Optron.
The very first game in the group had an international status: Izolyator (Russia) played Vs Integral (Belarus) ending in the victory of the guests with 0:1 score. In the second game, ending in a tie, Optron and Milandr exchanged goals in the first half.
In the second round, Izolyator and Integral took over, playing more confidently than the players of Milandr and Optron.
However, the third round in Group F offered an unexpected turn: Optron and Milandr, being at the end of the standings, refused to give up and gave a battle in the Silver play-off. Optron took over in the match against Izolyator — 2:1.
In the result of the Group F games, Izolyator passed to the quarter finals of the Silver Cup of the tournament.
After the games were played, the cup organizers interviewed players.
Gennady Rybakov, Izolyator:
- Would you please comment on your opponents and the level of your team on the tournament?
- We were able to gain the lead only in the silver play-offs — that means our rivals were stronger! Our team is based at the plant: we work there and after work we play ball. There is a sports facility at our plant now, where we train.
- Could you please share impressions on the event
- The organization is wonderful! The locker rooms, shower areas, judging – everything was organized on a very welll! There's always something to say toward refereeing, but on our level, they manage to avoid mistakes.
- Thank you for participation and we wish you success at new tournaments!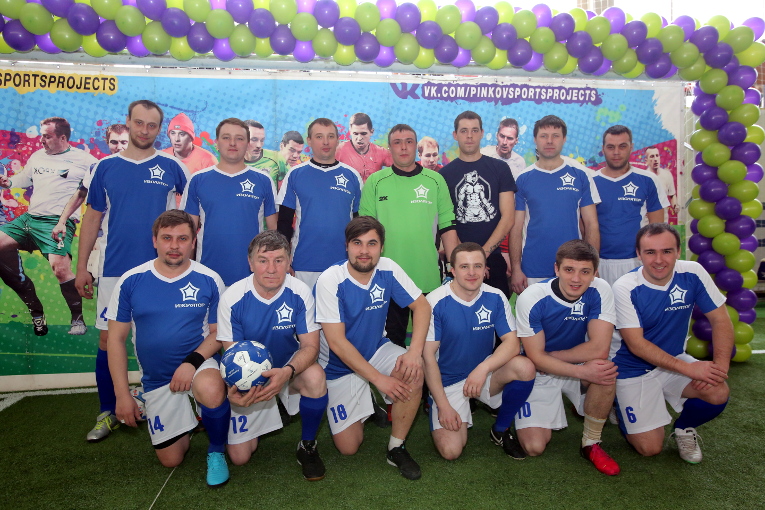 Izolyator team at the Science of Russia 2018 Futsal Cup
We would like to congratulate Izolyator team with making it to the Silver play-offs of the tournament and thank all the supporters for their input!
For detailed coverage of the Science of Russia Futsal Cup 2018, please refer to the nearest issue of Izolyator corporate edition and the official pages of our company in social media.