Visit of Mehru Electrical & Mechanical Engineers (P) Ltd. Representatives
On 31 July 2018, management representatives of the Indian transformer equipment OEM — Mehru Electrical & Mechanical Engineers (P) Ltd. - visited Izolyator plant.

Mehru Electrical & Mechanical Engineers (P) Ltd. manufactures Instrument Transformers up to 420 kV. Mehru is one of the leading suppliers of Instrument Transformers to numerous clients not only in India but all over the world. Exports its production in more than 30 countries around the world. Mehru Production & Facts: Outdoor Oil Coated Transformers up to 440 kV voltage class, Outdoor Oil coated Electromagnetic Voltage Transformers up to 300 kV voltage class, Outdoor Oil coated Capacitor Voltage Transformers and Coupling Capacitors up to 440 voltage class, Combined CT/PT units up to 36 kV voltage class, Precision Grade Current & Voltage Transformers/ Test Benches, Indoor Resin Cast Instrument Transformers up to 36 kV, Low Tension Current & Voltage Transformers, High Voltage Test Sets up to 800 kV voltage class.
Mehru was represented by Executive Director Sandeep Prakash Sharma and Mandeep Prakash Sharma, CFO.
The Indian guests were received by:
Chairman of the Board of Directors Alexander Slavinsky,
Commercial Director, 1st Dpty CEO Ivan Panfilov,
Technical Director Alexander Shornikov,
Head of International Business Development Department Andrey Shornikov,
Head of Test Center Dmitry Ivanov,
Manager of International Business Development Department Dmitriy Orekhov.
The sides mainly discussed cooperation results and further practical steps of cooperation development.
The partners paid a special attention to planning joint activities and partner interaction at the coming 47th CIGRE session.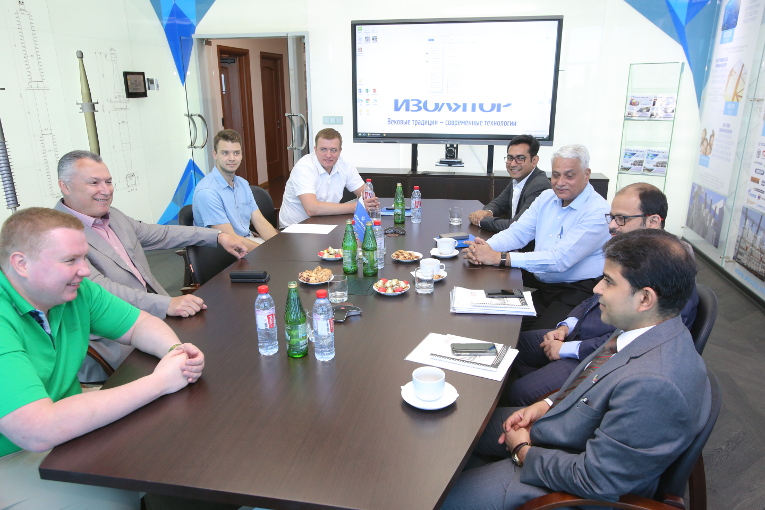 Talks with management representatives of Mehru at Izolyator plant
At Izolyator corporate museum, the visitors had an introduction to the century-long history and modern accomplishments of the company.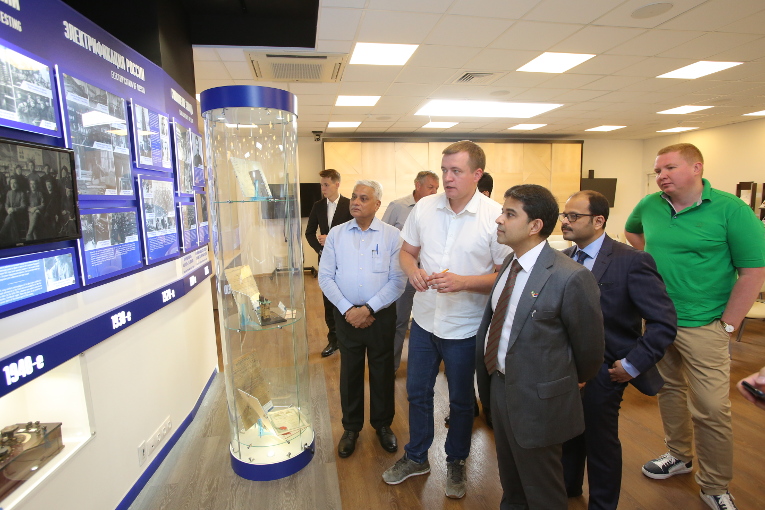 Mehru's top managers are learning about Izolyator plant's history
The hosts arranged for a plant tour, where Mehru representatives got an introduction to modern production and testing technologies of high-voltage bushings with solid internal RIP and RIN insulation.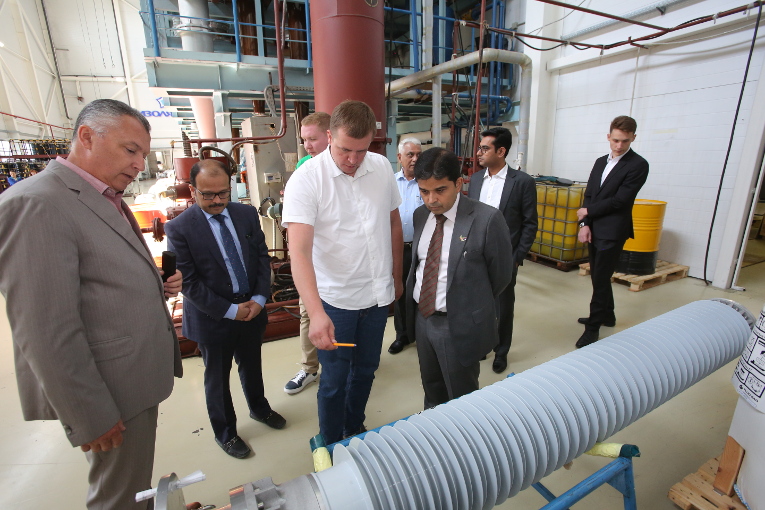 Mehru's management representatives at the assembly shop of Izolyator plant
The head of Izolyator's test center Dmitry Ivanov demonstrated the equipment to the guests, telling about the testing process of finished products.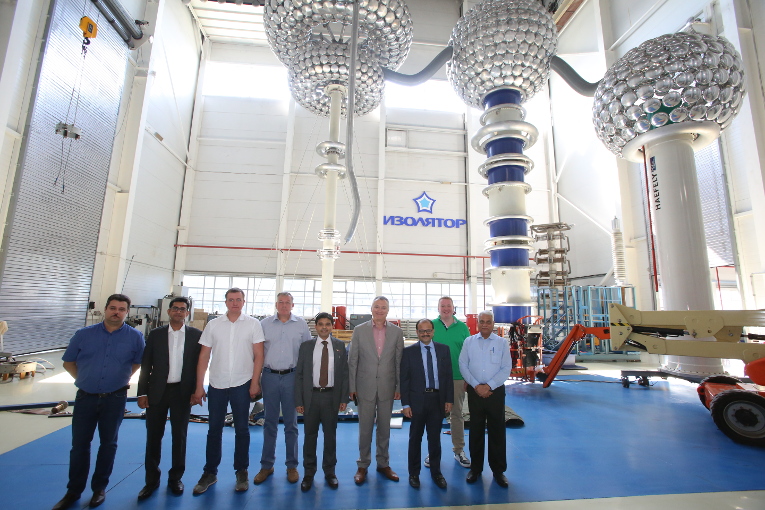 Management representatives of Mehru at the test center of Izolyator plant, L-R: Dmitry Ivanov, Mr. Singh, Andrey Shornikov, Alexander Shornikov, Executive Director of Mehru Sandeep Prakash Sharma, Alexander Slavinsky, CFO at Mehru Mandeep Prakash Sharma, Ivan Panfilov and Dr. Ashok Singh
The participants of the talks, having marked a dynamic and successful pace of interaction between the companies, confirmed a shared intention to take the cooperation to a whole new level.