80 years anniversary of Boris Kokurkin, Izolyator Chief Designer up till 2009
On March 22, 2019, Izolyator commemorated the Chief Designer of the Izolyator before 2009, Boris Pavlovich Kokurkin, who turned 80 on March 16.
Many unique technological developments are connected with the name of B. P. Kokurkin within the framework of the special design and technology bureau of Izolyator. This includes the improvement of paper-oil insulation, the creation of ultra-high voltage class bushings for the country's largest energy projects, the development and production of high-voltage direct current bushings, and the systematic transfer of bushings to solid internal insulation, and much more.
The gala celebration of the hero of the day took place in the conference hall of Izolyator, where many best wishes were addressed to him.
Konstantin Sipilkin, R&D Director of Izolyator plant, thanked Boris Pavlovich for the excellent constellation of designers he brought up, who today provide the highest level of advanced developments and world-class leadership in introducing modern technologies in the energy sector.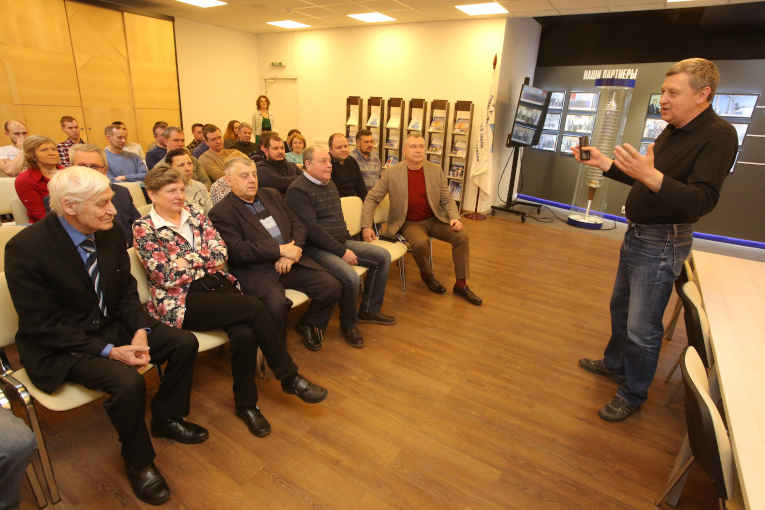 Konstantin Sipilkin addresses with words of gratitude to Boris Pavlovich Kokurkin
The leading expert on porcelain of Izolyator (before 2018), Ekaterina Kupkina, spoke with warm words to the hero of the day. She thanked Mr. Kokurkin, whom considers being her mentor in the profession, for the years of fruitful cooperation and wished him long years of active and fulfilling life.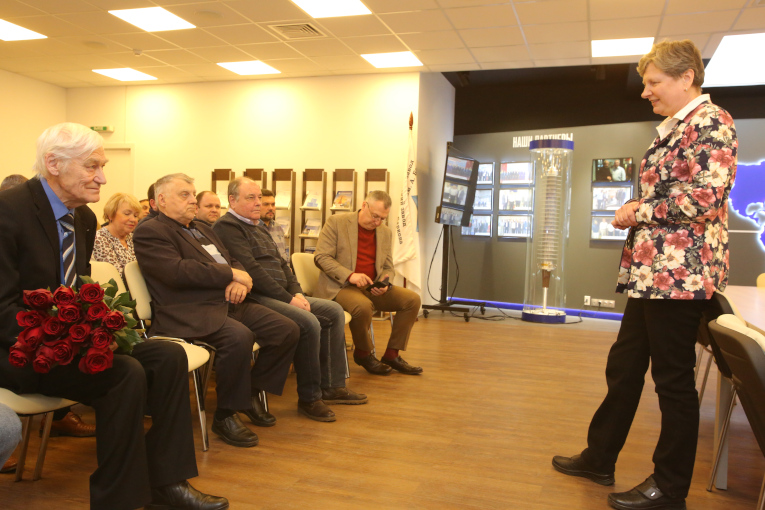 Ekaterina Kupkina, a colleague and follower of B.P.Kokurkin
Alexander Slavinsky, Chairman of the Board of Directors of Izolyator, cordially congratulated the hero of the day on behalf of the entire team of the company, highlighting his invaluable contribution to the development of Izolyator and the national design school for creating reliable and modern high-voltage equipment.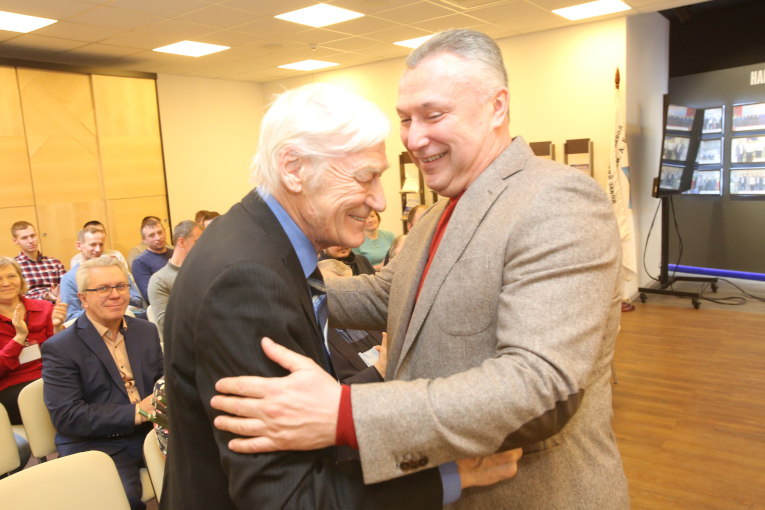 Alexander Slavinsky congratulates B. P. Kokurkin
In response, Mr. Kokurkin thanked the colleagues for the invitation, the constant concern for the veterans and the careful attitude to the traditions of the enterprise. Boris Pavlovich stressed that the basis of success is always passion and dedication to the goal.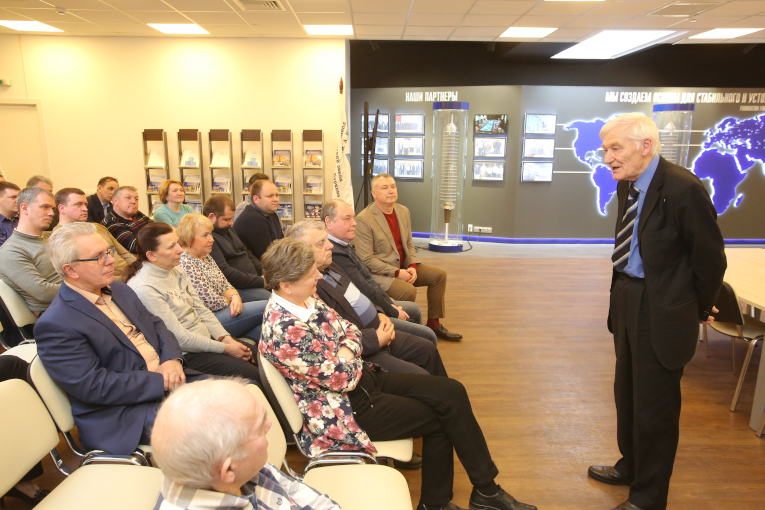 The answer word of Boris Pavlovich Kokurkin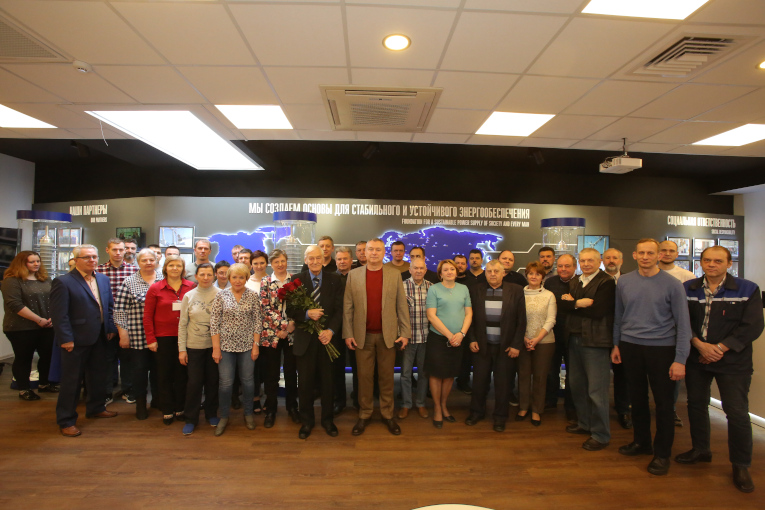 Participants of the gala celebration in honor of Boris Pavlovich Kokurkin
Boris Pavlovich visited the workshops of the enterprise and became acquainted with all the large-scale transformations that took place at the enterprise in the 2010s.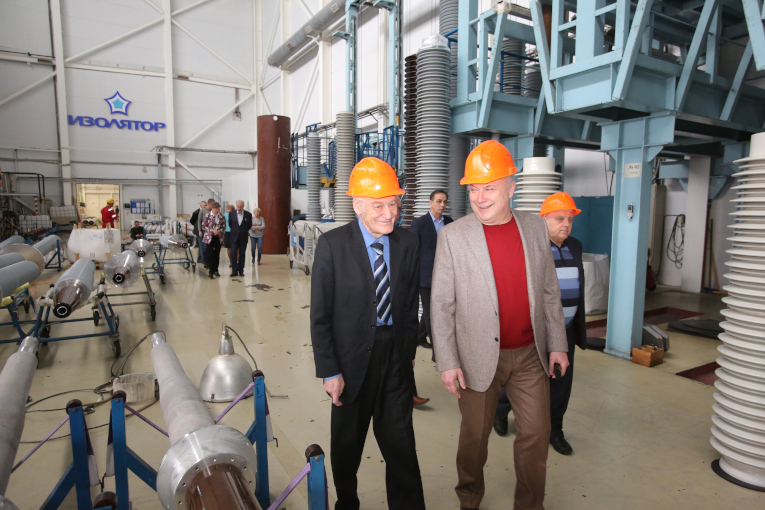 Boris Pavlovich Kokurkin inspects manufacturing facility — present of Izolyator plant