Audit by Southern Korean Plant Hyosung
On 30 July 2019, the transformer plant Hyosung from South Korea made and audit of Izolyator.

Hyosung Is a Korean power equipment maker, such as power transformers with rated voltage up to 750 kV.
The plant has delivered over 5800 transformers all over the world since then.
Hyosung plant was represented by Purchase Team Manager Mr. Sim.
General Manager at Artex Corporation trading company Eugene Jang also took part in the audit.
International Business Development Manager at Izolyator Alexander Znamenskiy received the auditors and made a presentation about Izolyator, giving the visitors a tour of the manufacturing plant.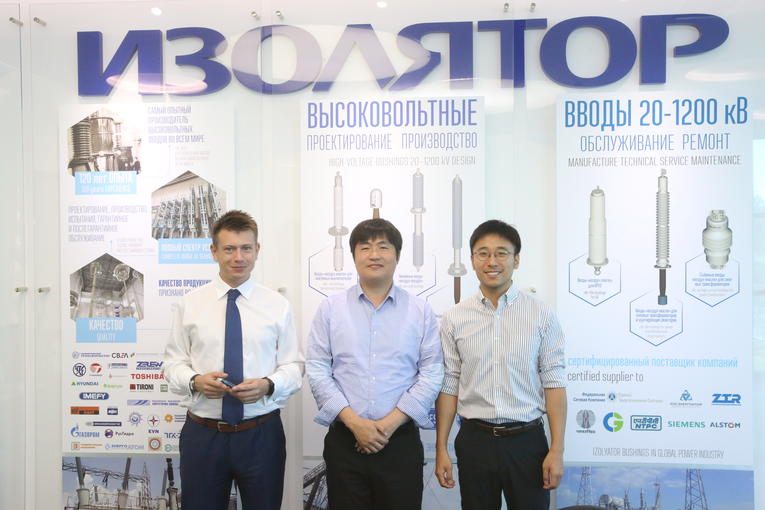 Participants of the audit by the transformer plant of Hyosung, South Korea in Izolyator, L-R: Alexander Znamenskiy, Purchase Team Manager at Hyosung Mr. Sim and General Director at Artex Corporation Eugene Jang
During the audit, Izolyator represetatives demonstrated all the technological stages in the production of high-voltage bushings to their counterparts from Hyosung.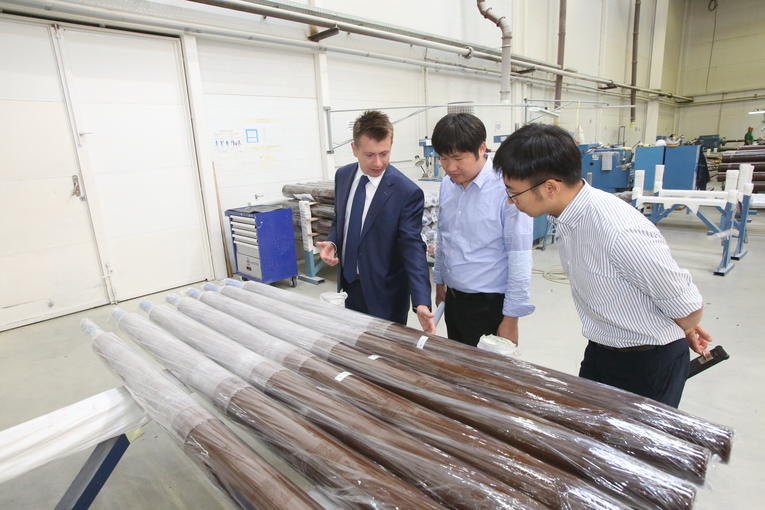 Audit of Hyosung transformer plant, South Korea, in Izolyator
The auditors received exhaustive answers and comments to their questions. On Izolyator side, Quality Director Alexander Novikov and Deputy Chief Designer Pavel Kiryukhin also actively engaged in the dialogue.
The audit went efficiently and productively.