CWIEME 2019 Berlin
On 21–23 May 2019, Izolyator representatives visited the largest international exhibition in electric motors, transformer and generators CWIEME Berlin.

Coil Winding, Electric Motor & Transformer Manufacturing Exhibition (CWIEME) is the world's largest event dedicated to coil winding, electric motors, transformers and generators.
This world-renowned event provides the largest platform to showcase the latest high-end products/ solutions and thought-leaders focussed on electric motors, transformers and generators (EMTG) technologies across three regions — EMEA, Asia and Americas.
Covering three continents the CWIEME series reaches more than 100,000+ specialized engineers, procurement & business professionals from 50,000+ companies worldwide.
Izolyator was represented by R&D Director Konstantin Sipilkin and Lead Process Engineer Svetlana Kryuchkova.
Izolyator representatives familiarized themselves with the most recent world's achievements in development and production technology of electrical engineering materials and designs.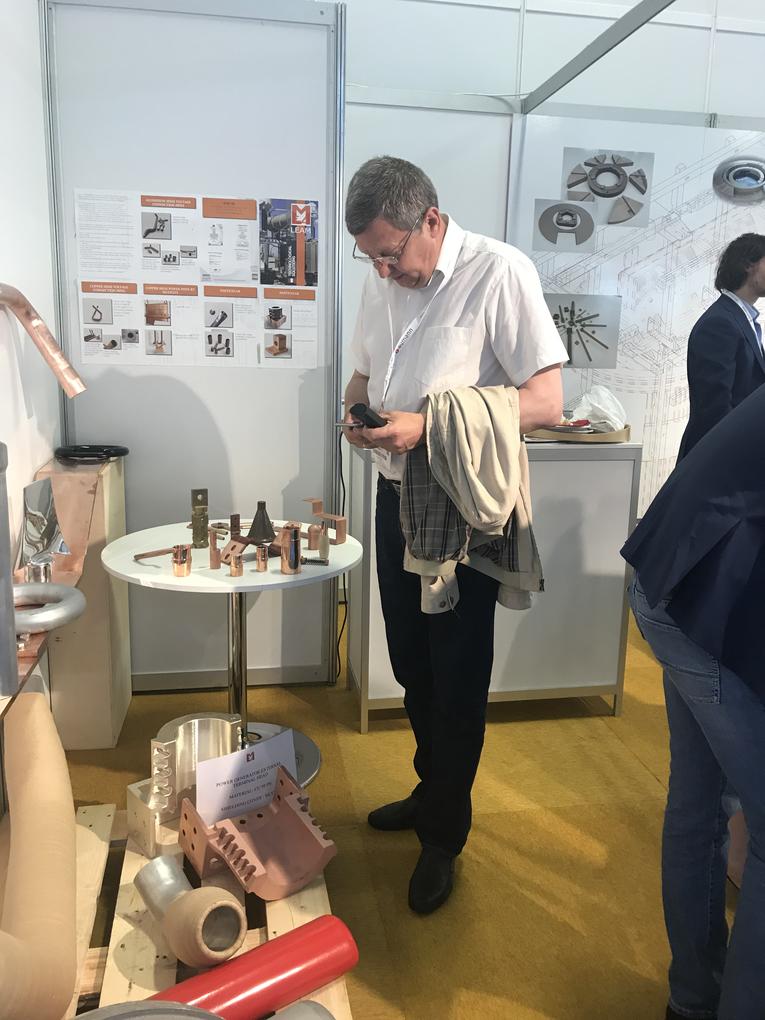 Konstantin Sipilkin is walking the exposition of CWIEME Berlin 2019
There were several business meetings with partners — leading global suppliers of electrical materials and equipment for production of high-voltage insulating equipment at the exhibition. Among them: Weidmann Electrical Technology AG, Huntsman Corporation, Krempel GmbH, Hübers, Hedrich Group, Tuboly-Astronic AG.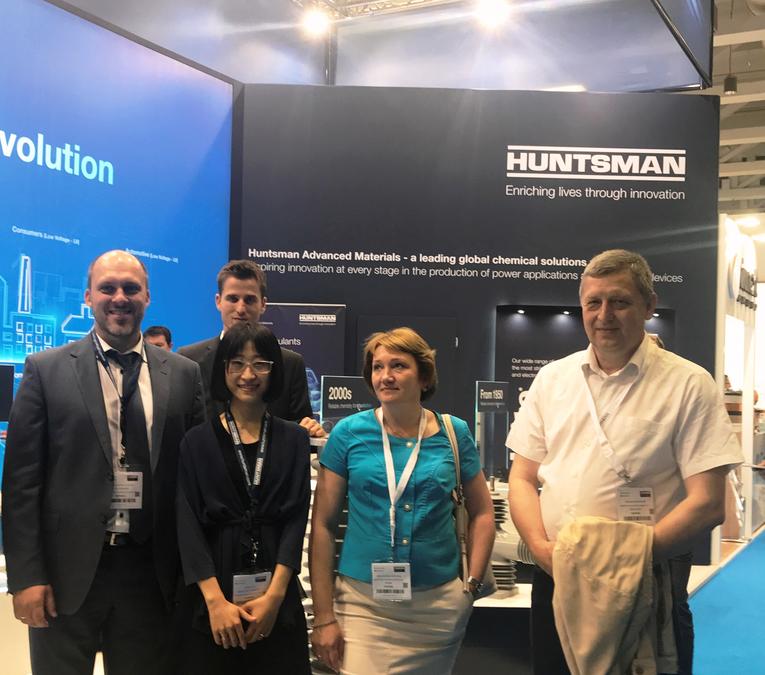 Konstantin Sipilkin (R) and Sveltana Kryuchkova (2nd on R) at the booth of partner company Huntsman Corporation at CWIEME Berlin 2019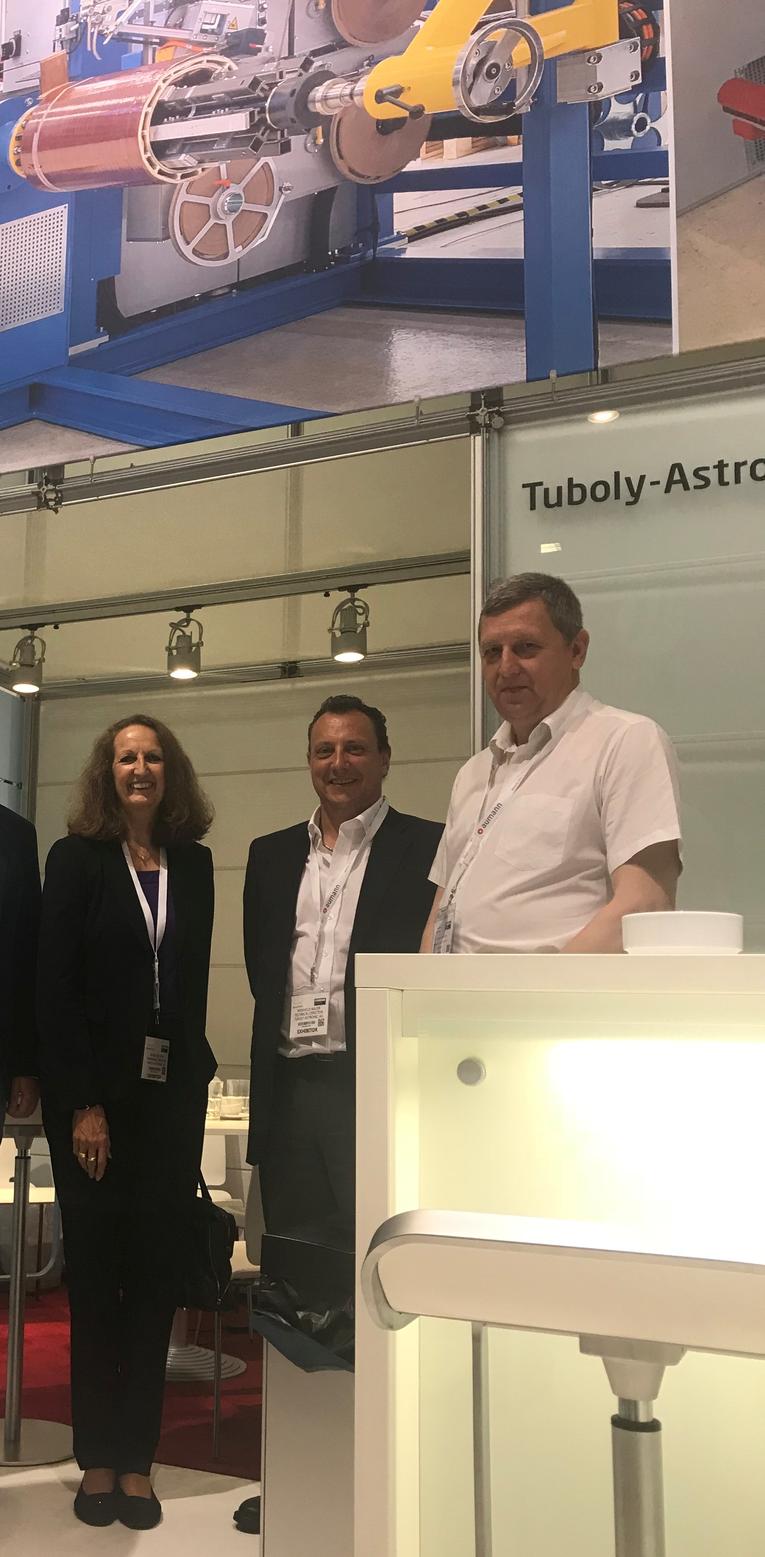 Konstantin Sipilkin (R) at the booth of partner company Tuboly-Astronic AG at CWIEME Berlin 2019
We appreciate the organizers of SWIEME Berlin 2019 for such a large and representative world level industry event execution.