Federal Grid Company will install the latest Izolyator bushings at substations of Ural region
On September 18, 2019, the Federal Grid Company of the Unified Energy System announced that by the end of this year it would upgrade power equipment at 27 substations of the Ural and Volga Federal Districts.

The Public Listed Company Federal Grid Company of the Unified Energy System (FGC UES PJSC) is one of the largest in the world grid operators, responsible for operation and development of the unified national (all-Russian) power grid.
FGC UES PJSC operates in 77 regions of Russia, making a contribution to the achievement of strategic objectives of the social and economic development of Russian Federation and also ensuring power supply to 11 foreign countries.
There are over 143 thnd km high-voltage backbone power lines and 944 substations of various voltages under FGC UES's control.
The company is entered in the list of strategic organizations of Russia.
The company is headquartered in Moscow.
FGC UES is subsidiary of Rosseti PJSC.
A total of 68 modern high-voltage bushings with extended service life of at least 30 years will be installed. The project cost is 143 million rubles. The installation of new equipment nodes will increase the reliability of power supply to consumers in the Sverdlovsk, Chelyabinsk, Orenburg, Kirov regions, Perm Krai and the Republic of Udmurtia with a population of more than 15 million people.
High-voltage bushings are designed to connect power transformers and tank switches to other elements of the electrical installation. Instead of exhausted oil-filled bushings, modern analogues of Izolyator plant with solid RIP insulation, based on crepe paper dried in vacuum and epoxy-impregnated, will be installed. New generation bushings are more reliable, environmentally friendly and cheaper to maintain.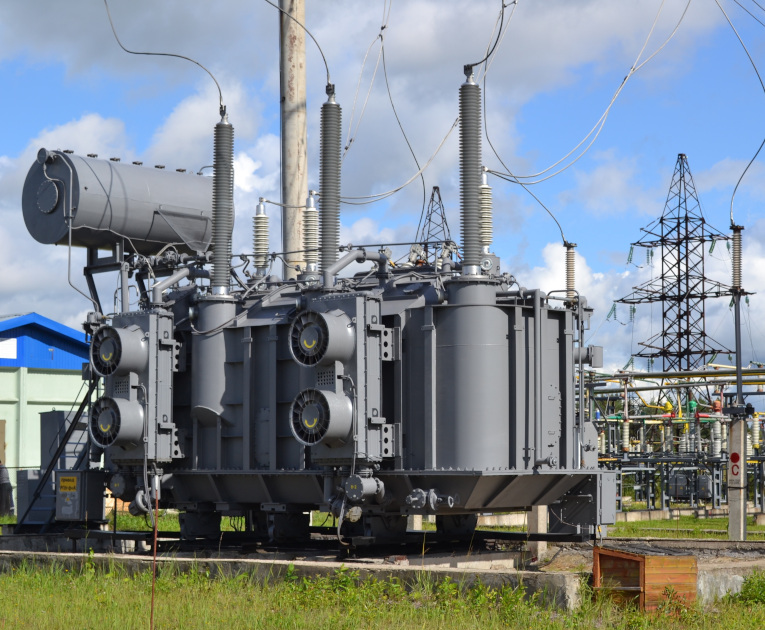 High-voltage Izolyator bushings on the FGC UES transformer (photo: FGC UES)
Key works will be performed at 500 kV Tagil substation, 220 kV Salda and 220 kV Kargalinskaya substations, providing power supply to such large consumers as the Nizhny Tagil Metallurgical Plant, the Scientific and Production Corporation Uralvagonzavod, VSMPO-AVISMA Corporation, and Orenburgneft.
Based on FGC UES materials