Visit to the VO Electroapparat in St. Petersburg
On March 27, 2019, Maxim Zagrebin, Head OEM sales at Izolyator, visited the VO Electroapparat in St. Petersburg.

VO Electroapparat is the largest traditional manufacturer of high-voltage gear for the power industry: thermal and hydroelectric power plants, large metallurgical plants and refineries in the North West of Russia. Electroapparat plant became the first in Russia to master production SF6 gas gear. Today, the plant uses advanced equipment and unique technologies. With its own design office, manufacturing and testing facilities, VO Electroapparat is capable to produce high-voltage gear that meets quality requirements of domestic and international standards. The plant is located in Saint-Petersburg.
The guest was welcomed by head of sales Ilya Arsenyev and head of supply Maxim Pugachev.
Upon brief tour of the enterprise parties proceeded to the business meeting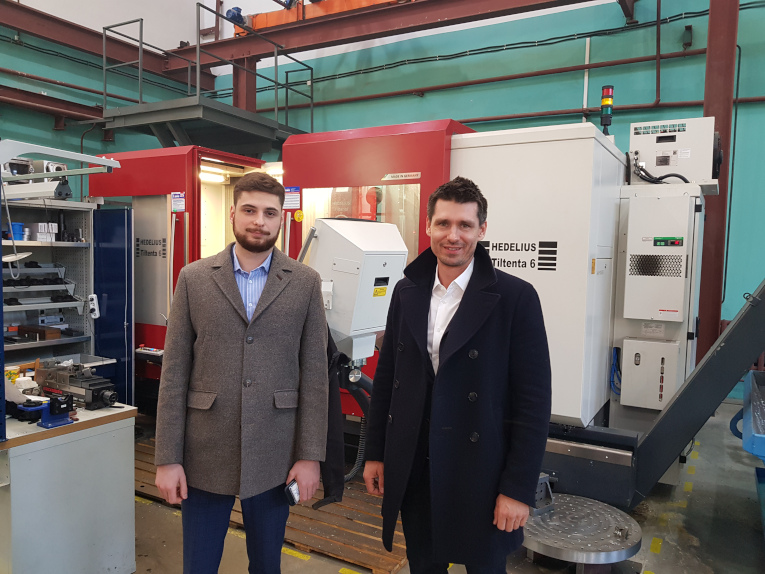 head of sales at VO Electroapparat Ilya Arsenyev and Maxim Zagrebin visiting Electroapparat plant in St. Petersburg
The main topics of discussion were the common interests of the two enterprises and possible directions for the development of mutually beneficial cooperation on a long-term basis.
The parties agreed to continue the discussion at a more detailed level including technical and organizational aspects of joint activities.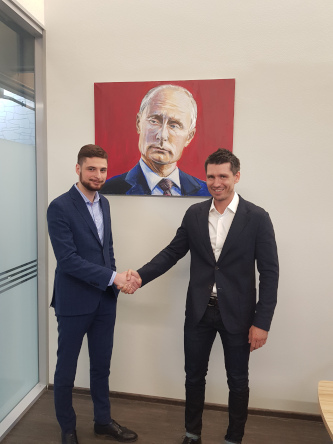 Successful negotiations at the Electroapparat plant
We appreciate VO Elektroapparat for the invitation and fruitful dialogue!