Talks at Uralelectrotyazhmash
On 25 July 2019, Head of OEM Sales at Izolyator Maxim Zagrebin had talks at Uralelectrotyazhmash plant in Ekaterinburg.

Uralelectrotyazhmash (UETM) is the biggest Russian developer and producer of electric power equipment for generation, transmission, distribution and consumption of energy.
High-voltage equipment, transformers and reactors, converter equipment and electric machines of UETM brand are world known and enjoy a good reputation.
Uralelectrotyazhmash is a diversified electrical engineering company producing more than 2000 product items for 3000 customers in Russia and abroad.
Uralelectrotyazhmash is located in Yekaterinburg.
The visitor was received by:
General Director at UETM JSC Vladimir Kalauschenko,
General Director at Elmash LLC (UETM) Sergey Kononenko,
Chief Designer, Transformer and Reactor equipment at Elmash LLC (UETM) Alexey Borisenko,
Head of Purchasing for Transformer production unit at Elmash LLC (UETM) Leonid Meshavkin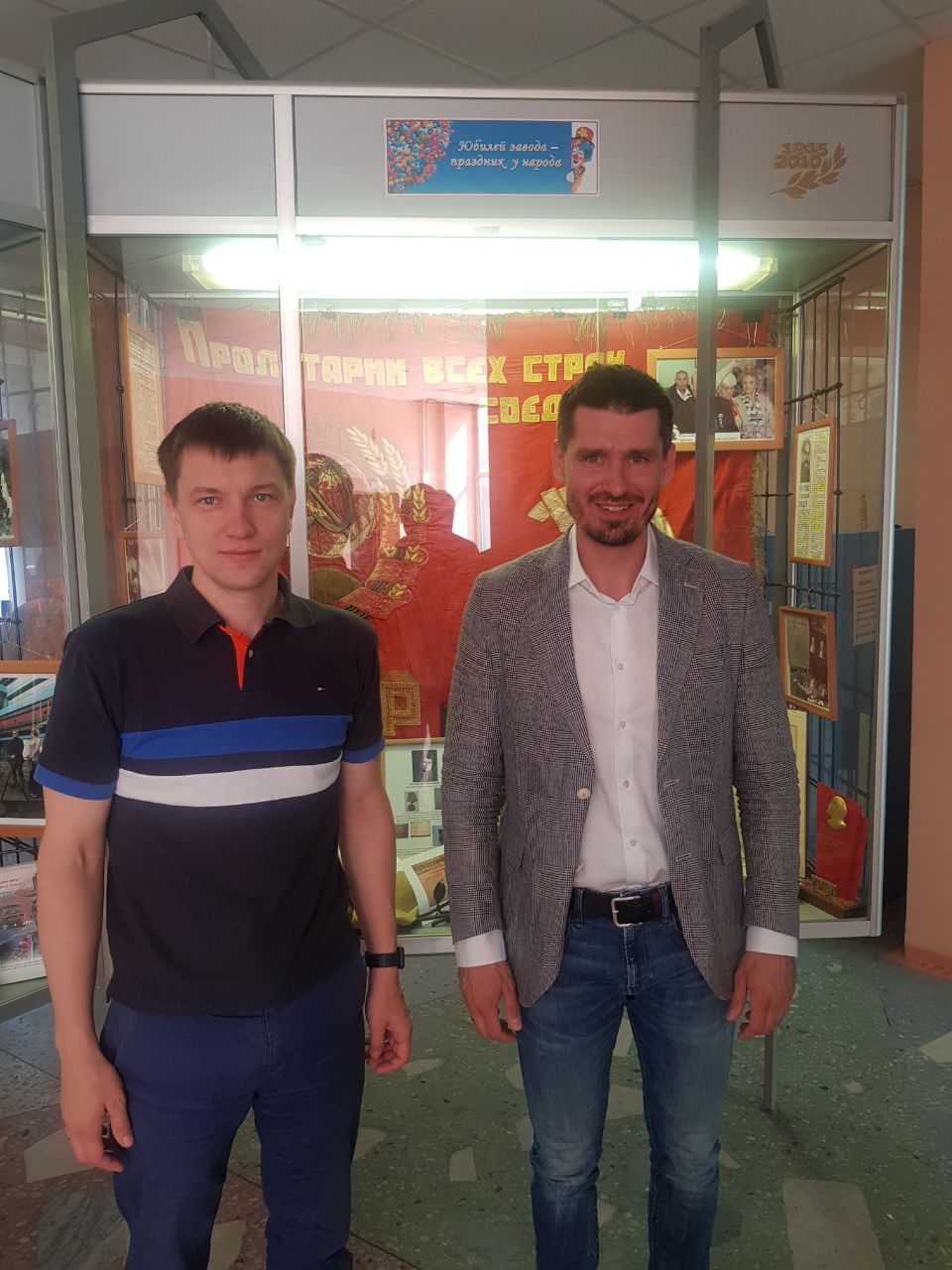 Chief Designer for Transformer production unit of Elmash LLC (UETM) Alexey Borisenko (L) and Maxim Zagrebin at the talks at Uralelectrotyazhmash plant in Ekaterinburg
The sides reviewed the interim results of the joint activities under the existing agreements and went through the details of interaction in the future.
The partners also discussed promising projects for both companies and conditions, necessary for their efficient implementation.
The parties marked the successful progress of cooperation, agreeing on further development and strengthening of business relations.