The 123 Years of Izolyator
On June, 6, 2019, Izolyator turned 123 years old!
The plant, founded in 1896 on the outskirts of the then Moscow, was destined to have a special mission in the domestic power industry.
The date of introduction of the first domestic pass-through insulators of a complex design – high-voltage bushings that were previously imported is known for a fact. On 1 February 1932, we assembled and tested three 115 kV bushings with oil-barrier insulation for transformers at Izolyator.
The first bushings were made solely of domestic materials. We started their serial production for the Moscow plant Electrozavod.
From that moment, the history of development of the high-voltage bushing technology in Russia will be inseparably associated with Izolyator plant, which until the 1990ies remained the sole manufacturer and today is a key suppliers of high-voltage bushings to the Unified Energy Systems of Russia, the CIS countries and overseas.
The cornerstone behind Izolyator's success is a continuous movement and development, openness to newest technologies and new business practices, ability to concentrate effort targeting the most important and high-potential business areas.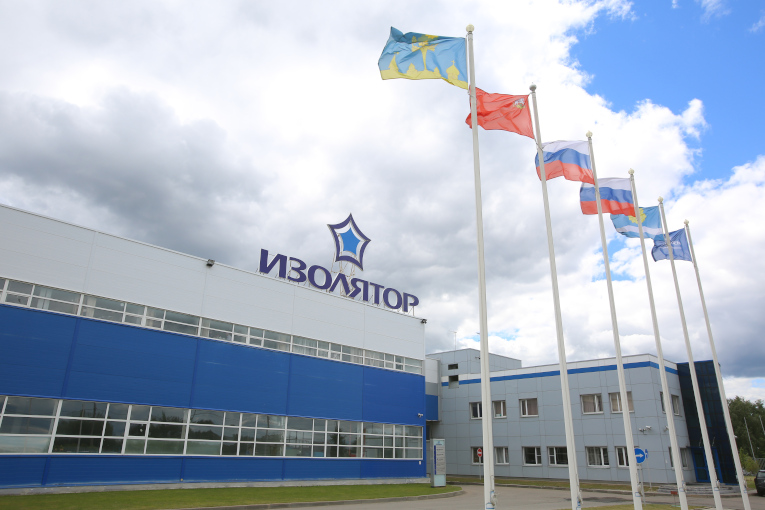 To evidence that there are plenty of truly meaningful events in company life, which occurred since the previous anniversary. Among those is the signing of an agreement to set up a joint venture with an Indian electrical engineering company to set up a joint venture to manufacture high-voltage bushings on the territory of India.
It came as both a large milestone in Izolyator history and a landmark in Russia-India cooperation in general.
The integrative processes and digitalization in power industry present new challenges of the time, which Izolyator is preparing itself for today – together with our partners the company actively engaged in research activities in these strategic areas of the industry development.
Izolyator is a tight-knit team of professionals pursuing common goals and by right proud to be a part of a world-renowned brand.
We appreciate the veterans of our enterprise, our numerous business partners and everyone whose hard work, good-natured approach and active engagement provide an invaluable contribution to the further development of Izolyator, allowing for dreaming of far-going plans and look into the future with confidence!