Working Visit to Mosenergo
On 12 August 2019, Director of Strategic Sales at Izolyator Alexander Savinov paid a working visit to the head office of the territorial generating company Mosenergo.

The Public joint stock company of energy and electrification Mosenergo (Mosenergo PJSC) is currently the largest territorial generating company in Russia and one of the largest heat producers in the world.
The power plants of Mosenergo have installed electricity capacity of 12,8 GW.
Mosenergo power plants supply more than 60% of electric energy consumed in Moscow region and 90 % of heat in Moscow (excluding added territories).
Mosenergo PJSC is a daughter company of Gazprom PJSC.
At the meeting, the sides discussed the progress of existing agreements and coordination of the upcoming works.
The parties also discussed attractive projects that require participation of both companies: expected timelines and effects.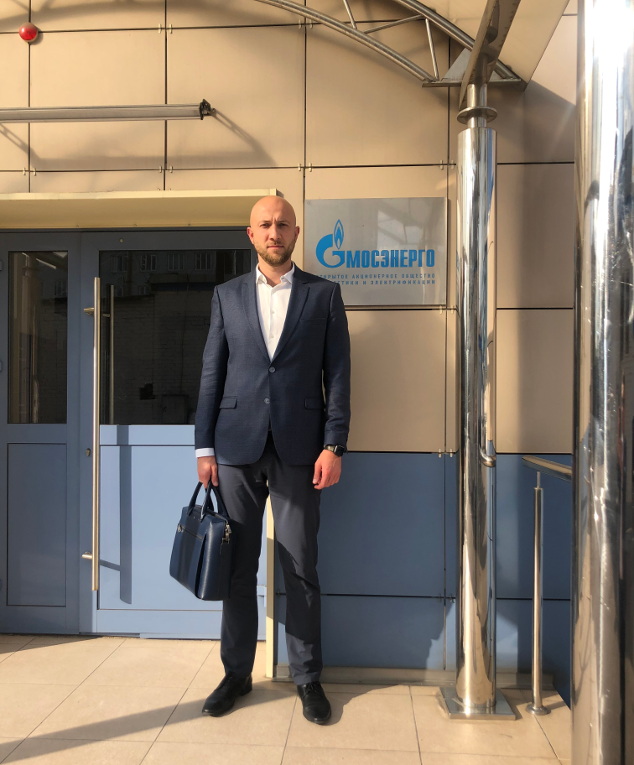 Alexander Savinov by the headquarter of the territorial generating company Mosenergo
The working meeting brought the desired result – the successful cooperation between the two companies continues.