Actuating Bodies and Stress Cones For 550 kV Cable Accessories Made for the First Time in Russia
On 26 August 2020, Izolyator-AKS plant for the first time in Russia produced actuating bodies and stress cones for 550 kV cable accessories.

Izolyator-AKS is a high-voltage cable accessories plant within the structure of Izolyator, which integrates the development, production, testing and sales of 126 to 550 kV joints, outdoor terminations and pluggable connectors for cable cross-sections from 240 to 3000 sq. mm.
At the end of 2018, relying on the vast experience and its own unique production and R&D and technical base, Izolyator's management decided to diversify production and expand the product range, as well as create its own production of high-voltage cable accessories of all types within the import substitution initiative.
In the result of that decision, Izolyator-AKS was founded and started operating in 2019.
This event is of great importance for the country's energy sector, since the production of domestic cable accessories for voltage from 126 to 550 kV completely relieves the Russian power sector from the need to purchase these products abroad and, as a result, ensures the country's energy security during a difficult geopolitical situation.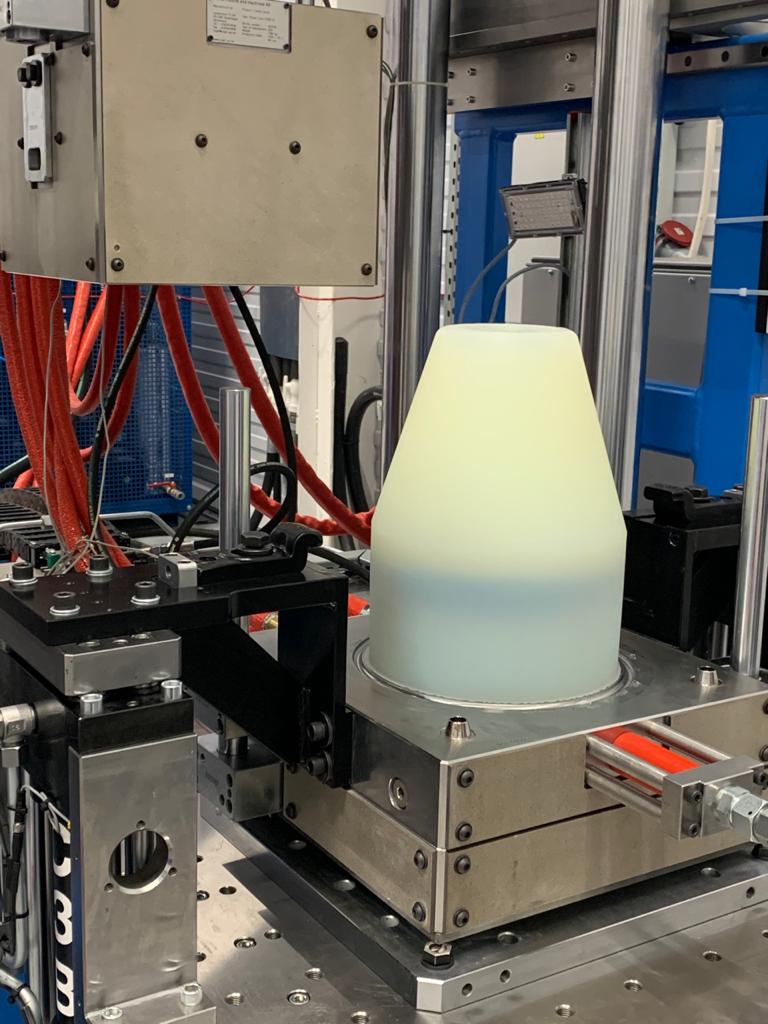 Stress cone for a 550 kV outdoor terminations, produced for the first time in Russia at Izolyator-AKS plant
Izolyator-AKS has a high potential to become a key player in the high-voltage cable fittings market and a supplier of major energy projects both in Russia and in the countries of near and far abroad.