Visit of Sevcable Management
On 28 September 2020, CFO and Deputy General Director at Sevcable plant Alexander Voznesensky visited Izolyator.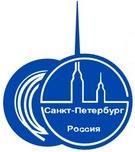 Sevcable Group is a largest manufacturer of cabling products in Russia.
Over 25 000 label sizes, mainly cables and wires, are made at the plants of the company. Sevcable supplies its products to the key Russian sectors of economy and the countries of CIS and Europe.
The mission of the Sevcable Group is to supply the strategically important sectors of the Russian industry with high quality cabling products.
The core manufacturing facility of the group is Sevcable plant (Sevcable Production Company) in Saint Petersburg.
The group also includes own design institute — R&D Institute Sevcable.
The guest was received by management representatives of Izolyator: CEO at Zavod Izolyator LLC Alexander Slavinsky, Director General at Izolyator-AKS Konstantin Murzin and Director of R&D Center, Deputy General Director at Massa LLC Konstantin Sipilkin.
During the visit, the sides focused on discussing the production of 110–500 kV cable accessories at Izolyator-AKS plant.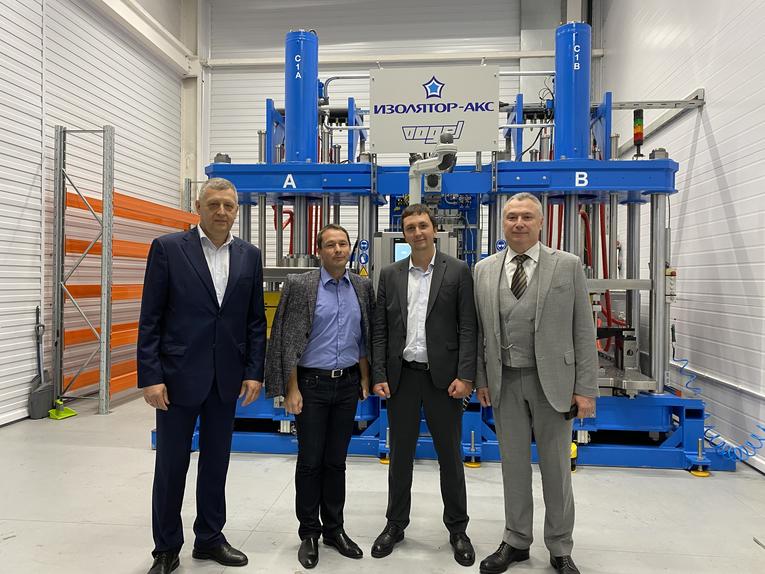 Sevcable management representative at Izolyator-AKS cable fittings plant, L-R: Konstantin Sipilkin, Konstantin Murzin, CFO, Dpty General Director at Sevcable Alexander Voznesensky and Alexander Slavinsky
The guest got acquainted in detail with the advanced production technologies and samples of cable accessories.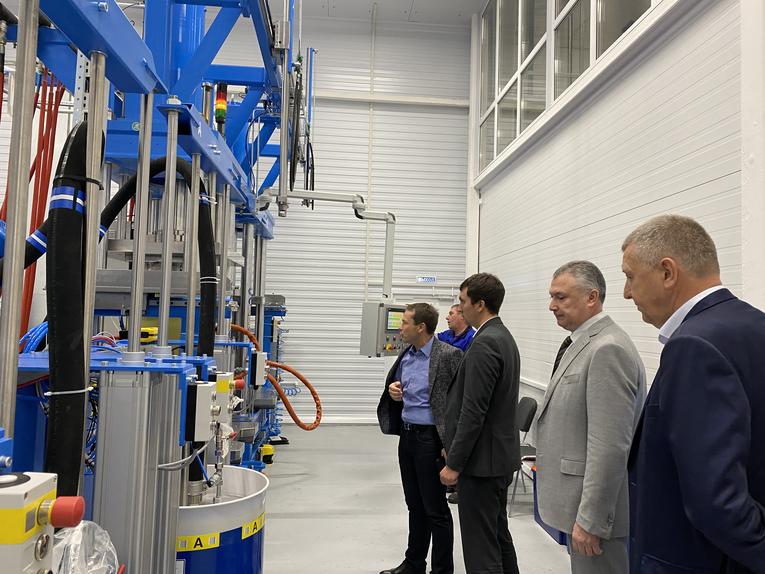 Tour of the Izolyator-AKS plant equipped with the latest technological equipment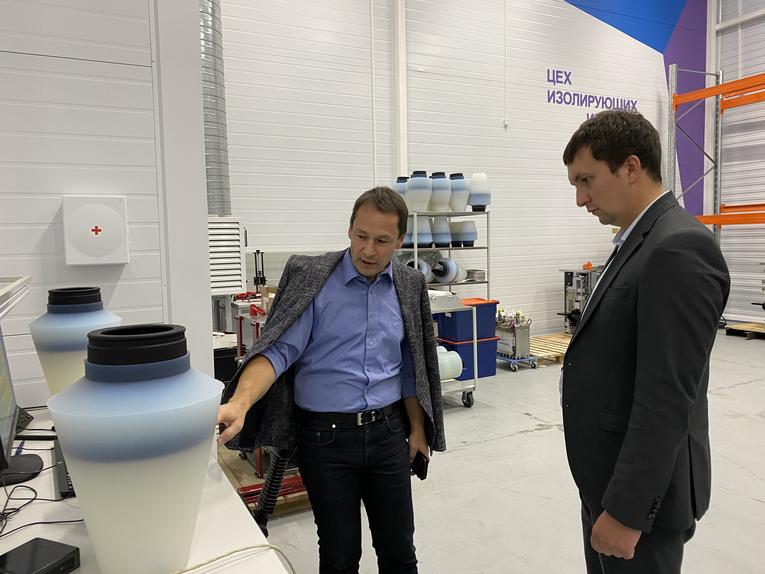 Acquaintance with the products of Izolyator-AKS plant on the example of a stress-cone for a 500 kV pluggable connectors
Also, the guest was shown the modern production and a set of equipment for testing high-voltage bushings with rated voltage up to 1150 kV.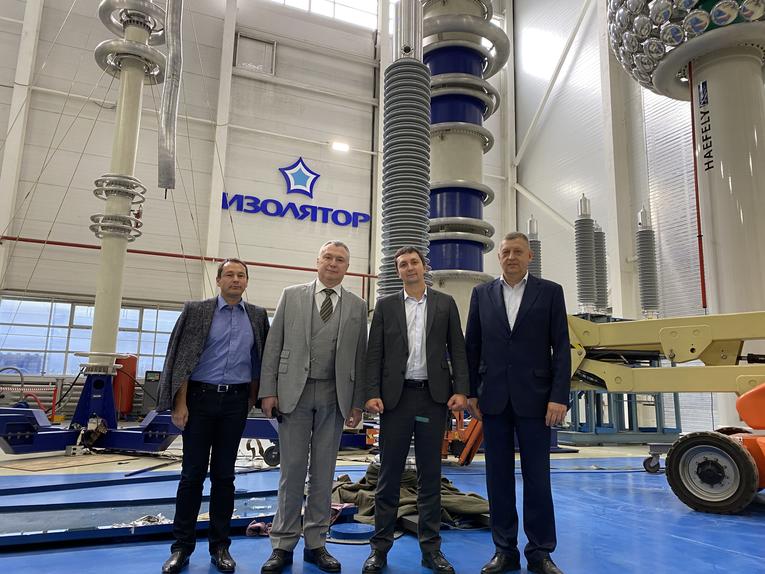 At the test center of Izolyator plant
The excursions were accompanied by detailed explanations regarding the technologies used and the capabilities of the production equipment.