Work is Underway to Launch the Production of High-Voltage Cable Accessories
On 9 April 2020, they entered the final stage of work on launching the production of high voltage cable fittings, a new area of ​​activity for Izolyator.
At the end of 2018, relying on vast experience and its own unique production and scientific and technical base, the company management decided to diversify production and expand the range, as well as to create high-voltage cable accessories of all types within the import substitution program for all cable types with voltage classes 110–500 kV for cable cross-sections from 240 to 3000 sq. mm.
In April 2019, a new enterprise in the company structure, Izolyator-AKS, was registered and started operating. It combined the development, production, testing and sales of 110–500 kV connecting, end and plug-in sleeves.
At the moment, the development stage of an independent cable fitting construct has been completed, a new production site is receiving the latest batches of equipment, installation and commissioning are being carried out. The production, which is scheduled to begin in the second half of 2020, and the testing of couplings will be carried out on the latest high-tech equipment from leading European manufacturers.
The enterprise capacity allows to fully satisfy the needs of the entire Russian market for high-voltage cable accessories, providing deep localization and quality that meets the highest international standards. The key consumers of the company's products will be federal grid companies (Rosseti Group), cable plants, transformer plants and switchgear manufacturers.
The company has completed certification acceptance tests of products and is currently conducting 220 kV type tests with parallel preparation for testing 500 kV for creating a domestic cable system in the framework of ensuring the country's energy security.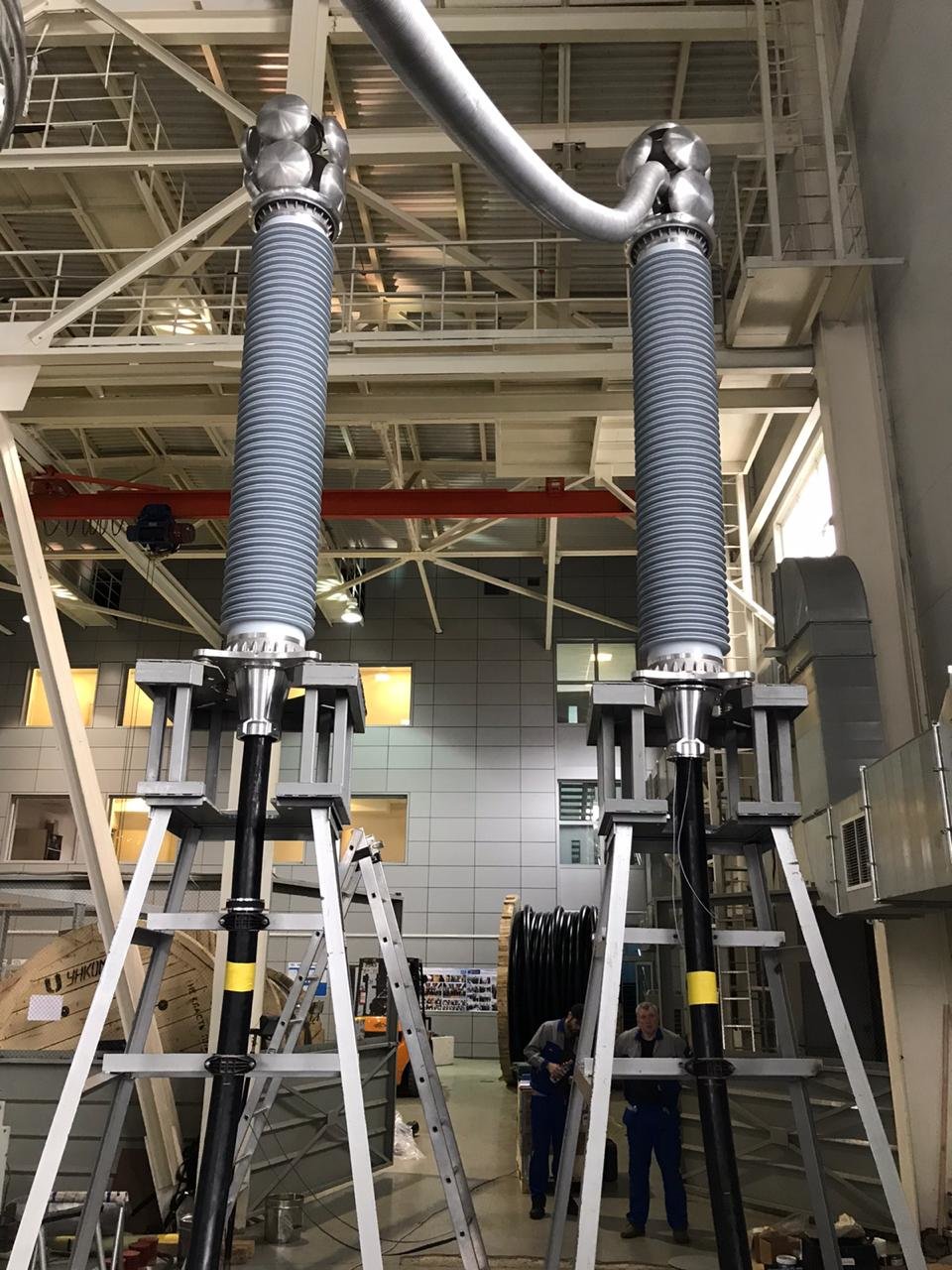 Acceptance tests of 220 kV IKM-245 end coupler in external execution at the Test Center of the Russian Cable Scientific Research and Development Institute in Podolsk
The production facilities of the new enterprise are located on the territory of Izolyator plant — a modern complex in Pavlovskaya Sloboda, Moscow Region, where the company's specialized divisions operate: Izolyator test center for high-voltage electrical equipment, design office and service center SVN-Service. The Izolyator plant has successfully integrated quality management and environmental management systems.
Given the above, Izolyator-AKS has a high potential to become not only a key player in the market of high-voltage cable fittings and a supplier of the largest energy projects of federal scale, but also to ensure successful entry into industry markets of neighboring and foreign countries.