The exam in the basics of electrical engineering and power engineering successful
On 2 February 2021, within the advanced training program in company management disciplines of the Izolyator Corporate University, an exam on the Fundamentals of Electrical Engineering and Power Engineering course was held.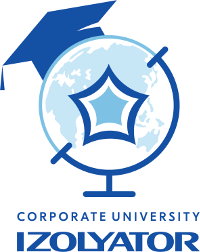 The Izolyator Corporate University is a system of training of employees of the company and partner companies, built within the corporate ideology based on uniform concept and methodology.
The university's activities in the field of additional professional education are licensed in accordance with the legislation of the Russian Federation: license for educational activities No. 78453 dated Aug/04, 2020 of the Ministry of Education of the Moscow Region.
Training at the corporate university will be based on modular principle allowing to easily adapt educational programs to the rapidly changing demands of today and customer requirements.
The exam questions were drawn up on the subject of lectures given by the faculty members of the National Research University 'Moscow Power Engineering Institute' in late 2020 — early 2021, as well as on the technical properties and areas of application of Izolyator products.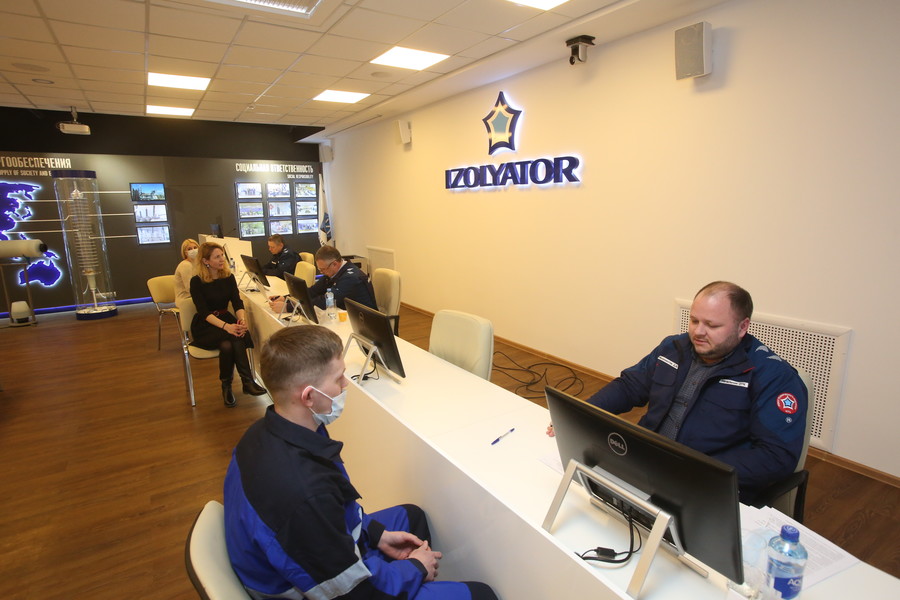 Exam in the basics of electrical engineering and power engineering under the program 'Advanced training in company management disciplines' at Izolyator corporate university
The knowledge of employees of non-core divisions of the company, whose functions are not directly associated with development of high-voltage insulating equipment, was tested.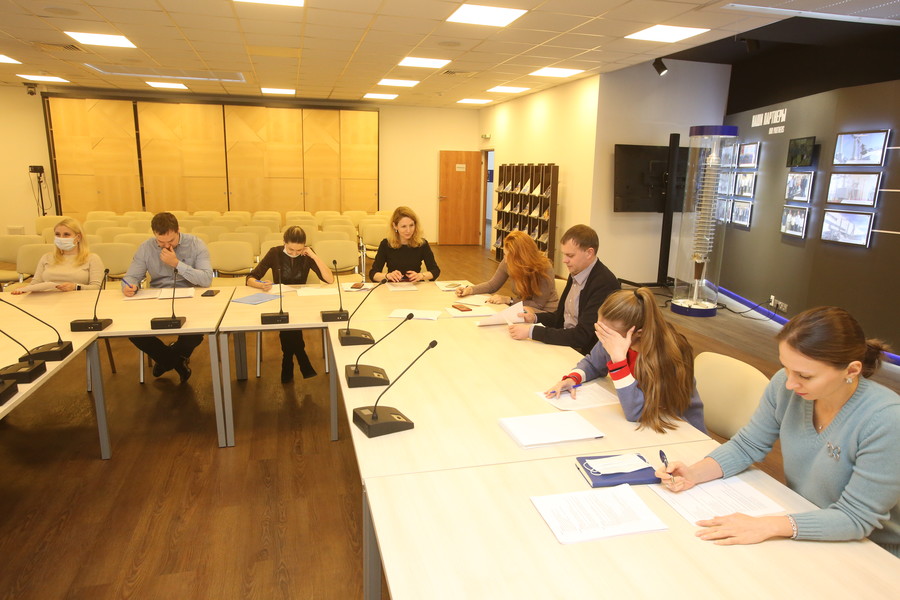 Broadening the professional outlook is an important component of staff development
The examination committee included CEO of Zavod Izolyator LLC, President of Board of Izolyator Corporate University, Dr. Alexander Slavinsky; Chief Designer Yury Nikitin and Head of the Technical Control Department Dmitry Mashinistov.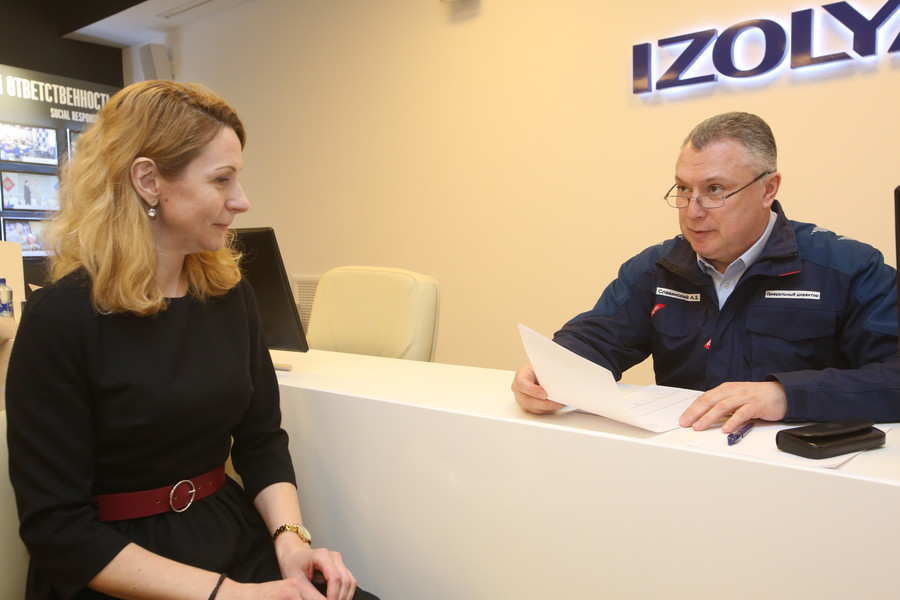 Alexander Slavinsky is examining colleagues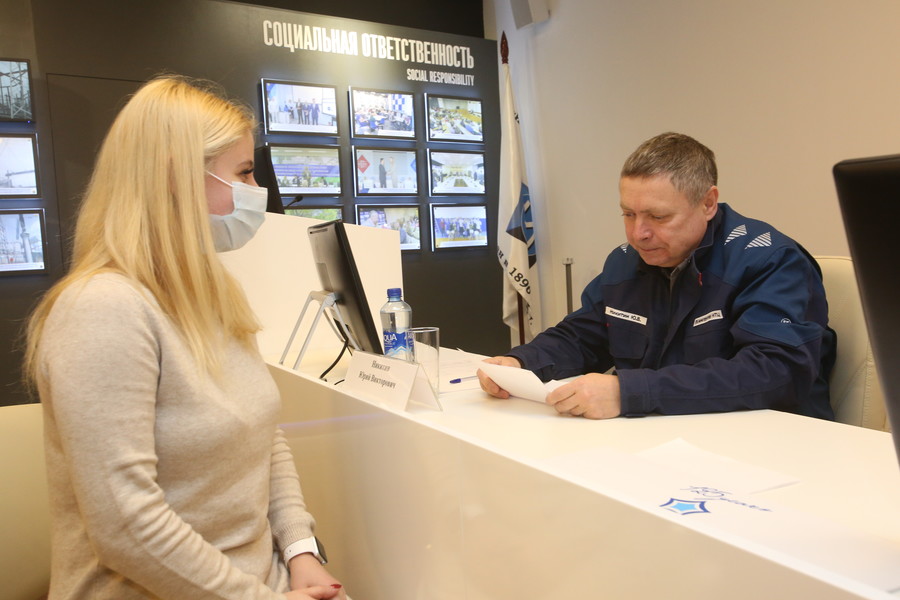 Yury Nikitin is clarifying the answer to his question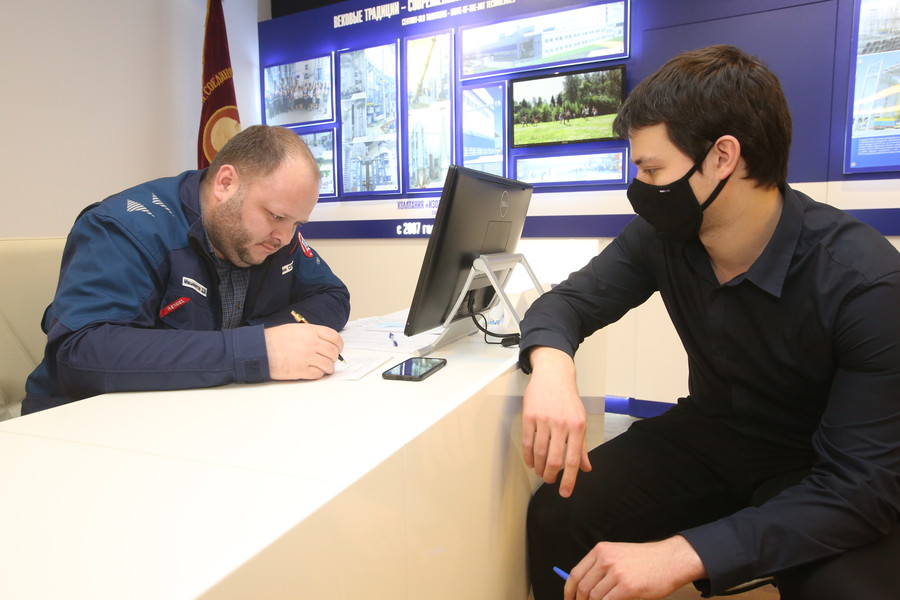 Dmitry Mashinistov calculating examination scores
In the result of the activity, about half of the examinees demonstrated excellent knowledge of the subject, the rest received a 'good' mark.