Visit of the First Deputy CEO — Chief Engineer of the Main power system of the Centre
On 3 February 2021, Andrey Gorbunov, First Deputy CEO — Chief Engineer of the Main power system of the Centre visited Izolyator.

Main power system of the Centre (MPS Centre) operates on the territory of Central and North-Western Federal Districts. The service area of the branch includes 17 federal subjects with 38 million inhabitants.
MPS Centre is responsible for the uninterrupted operation of 23.157 thousand km of power lines and 151 substations with a total transformer capacity of 87 270 MVA.
MPS Centre provides the electrical connection of the United power system of the Center with the power systems of the South, North-West, Volga, as well as interstate connections with Ukraine.
MPS Centre is a branch of Rosseti FGC UES.
Alexander Slavinsky, CEO of Zavod Izolyator LLC, Konstantin Sipilkin, Director of R&D Center, Deputy CEO, and Alexander Savinov, Director of Strategic Sales welcomed the guest.
The program of the visit was opened by talks about volumes and terms of delivery of high-voltage bushings in 2021 against the existing long-term contract concluded with the Federal Grid Company.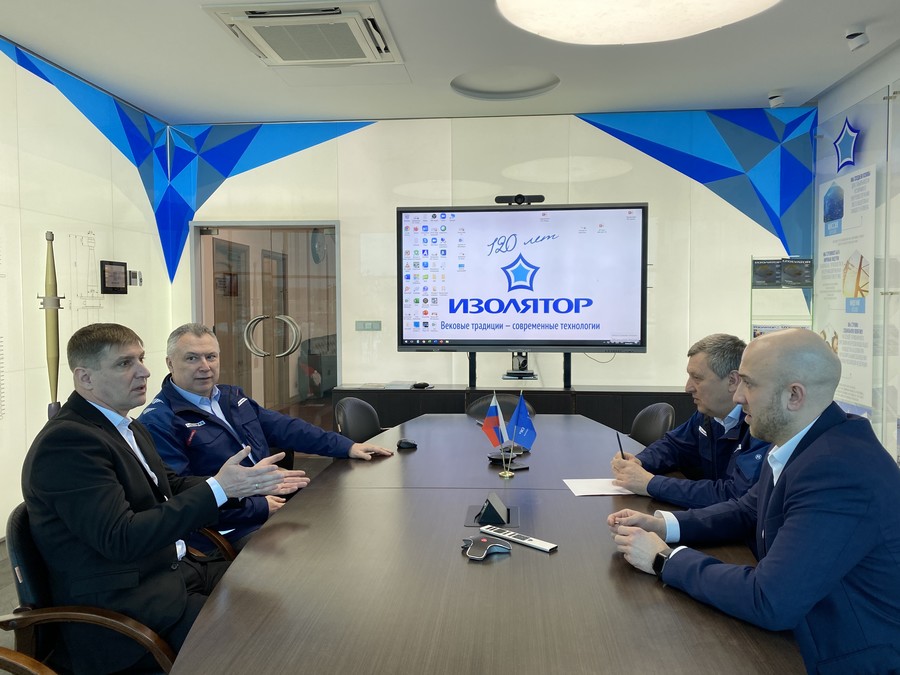 First Deputy CEO — Chief Engineer of the Main power system of the Centre Andrey Gorbunov (L) at the talks at Izolyator
Then the participants of the meeting visited the corporate museum of the enterprise, where the guest learned with interest about the historical milestones and present-day achievements of Izolyator, including large-scale projects for the construction, modernization and development of main electric networks in Russia.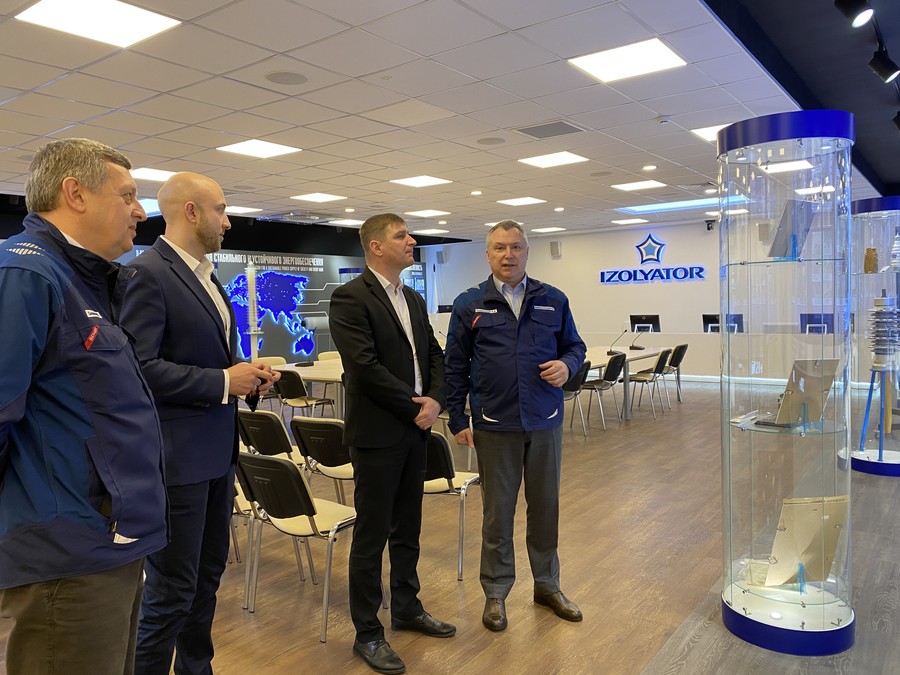 Visit to the corporate museum of Izolyator
Later on, the guest was showed to the main production complex and familiarized himself with all stages and modern technologies of manufacturing of high-voltage bushings with solid internal insulation. At the same time, a special focus was given to the acquaintance with the bushings with moisture-resistant internal RIN-insulation, as the most promising today.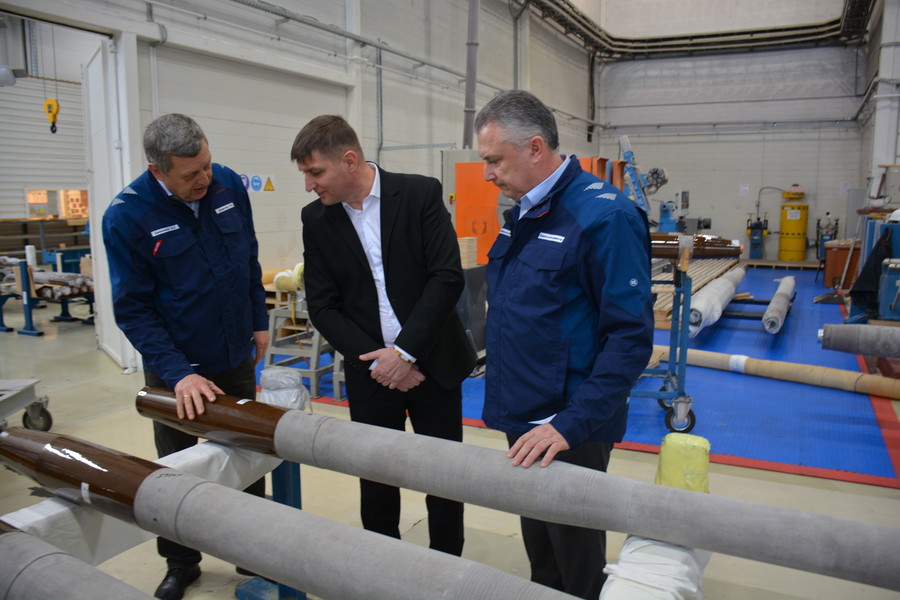 Acquaintance with the main technological stages of production of Izolyator high-voltage bushings
Dmitry Ivanov, Director of Testing and Metrological Assurance, presented a wide range of capabilities of the center's equipment, which makes it possible to carry out the entire range of electrical tests of high-voltage AC and DC bushings for compliance with the requirements of Russian and international standards.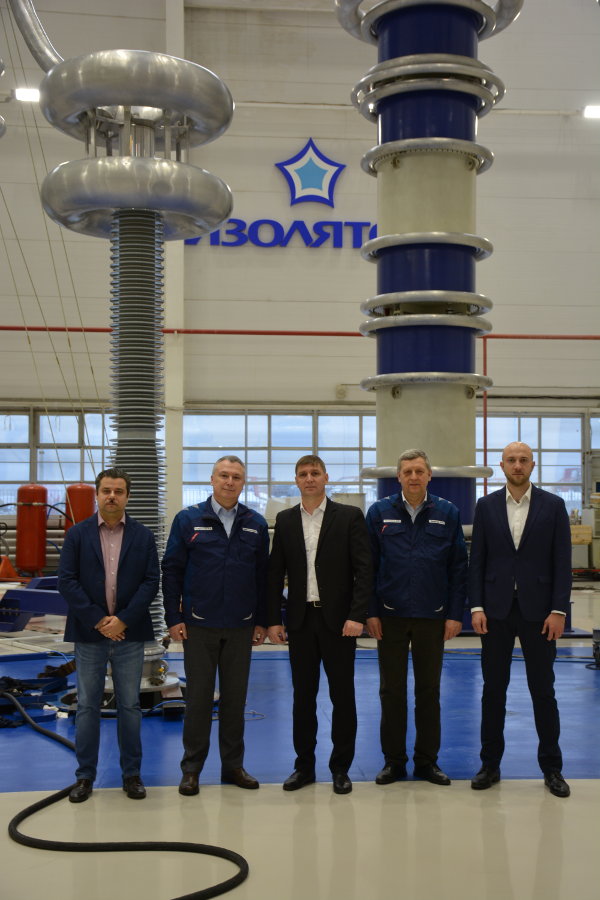 Participants of the meeting at the test center of Izolyator plant
Andrey Gorbunov's visit ended with an acquaintance with the Izolyator-AKS high-voltage cable accessories plant — a new enterprise within the Izolyator structure, created with a view of diversification for the development, production, testing and sales of cable joints and outdoor terminations, as well as cable glands in the 126 to 550 kV range.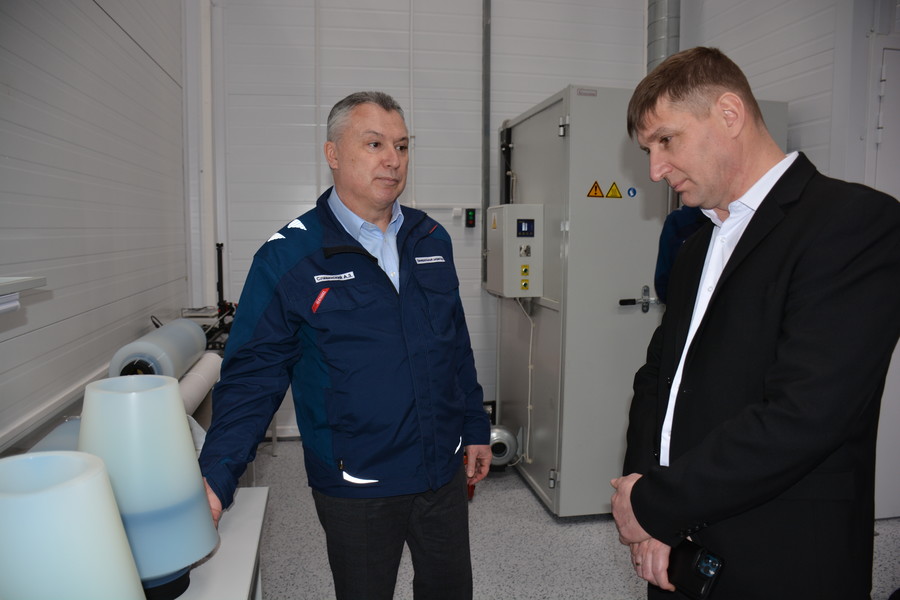 Andrey Gorbunov at the Izolyator-AKS high-voltage cable accessories plant
The past meeting became yet another step in strengthening and developing cooperation between MPS Centre and Izolyator, aimed at introducing the most advanced and promising technical solutions into the power grid.