Saudi Arabia company Energy Shields Trading EST. top-manager visit
On June 25, 2019, Izolyator was first visited by the general manager of the Saudi distribution company Energy Shields Trading EST. Mohammed Almarzouq.

Energy Shields is one of the premier distributors in Saudi Arabia for Electrical suppliers, in Power, Oil & Gas, Petrochemical, and Construction Projects.
Energy Shields offers wide Range of Electrical and Automation Products from most of the international Manufactures in the world with 20+ years successful experience of work on Saudi Arabia market.
The visit primary goal was to establish good personal and business contact between the two companies.
Izolyator was represented by Manager of International Business Development Department Alexander Znamenskiy, who made a presentation of Izolyator plant and its products.
In turn, Mohammed Almarzouq provided information on the activities of Energy Shields Trading EST., as well as on the main trends of Saudi Arabia electrical equipment market.
Finalizing the meeting, both parties expressed satisfaction with the results of the negotiations and hope for strengthening and developing business ties.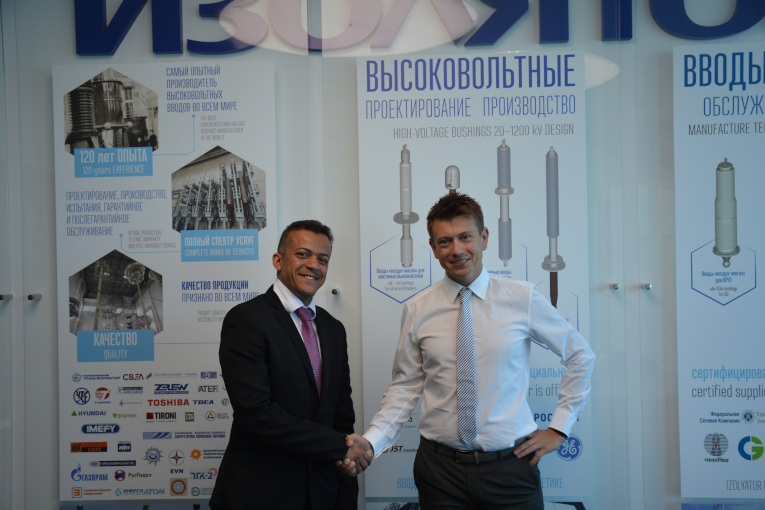 General Manager of Saudi Company Energy Shields Trading EST. Mohammed Almarzouq (left) and Alexander Znamenskiy successfully completed negotiations at Izolyator
Izolyator continues to actively develop international cooperation.