Workshop for managers of Subsidiaries and affiliate companies of RusHydro in Far Eastern Federal District
On June 19, 2019, Izolyator held a seminar entitled "Design and Production of High-Voltage RIN-Insulated bushings" for technical managers of enterprises of the Far Eastern Federal District of the RusHydro Group.

With 38.4 GW installed electricity generation capacity, RusHydro is one of Russia's largest power generating companies.
Including the Sayano-Shushenskaya HPP, the largest in Russia, the Company has over 90 renewable energy source (RES) facilities:
9 power stations in the Volga-Kama Cascade with a total installed capacity of more than 10.273 MW, the Zeiskaya HPP (1.330 MW) — the first large-scale hydro-power plant in the Russian Far East, the Bureiskaya HPP (2.010 MW), the Novosibirsk HPP (475 MW) and tens of HPPs in the North Caucasus.
Izolyator was represented at the seminar by Director of Strategic Sales Alexander Savinov, and head of SVN-Service Dmitry Mashinistov.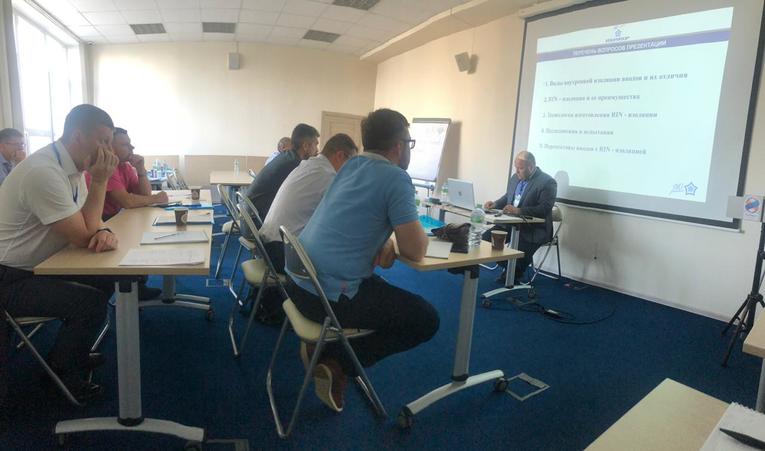 Workshop arranged by Izolyator for technical specialists of enterprises of the Far Eastern Federal District of the RusHydro Group
The seminar was held in the form of an active and open dialogue, during which specialists received comprehensive information about the advantages, design, manufacturing technology and features of operation of high-voltage bushings with solid internal RIN insulation.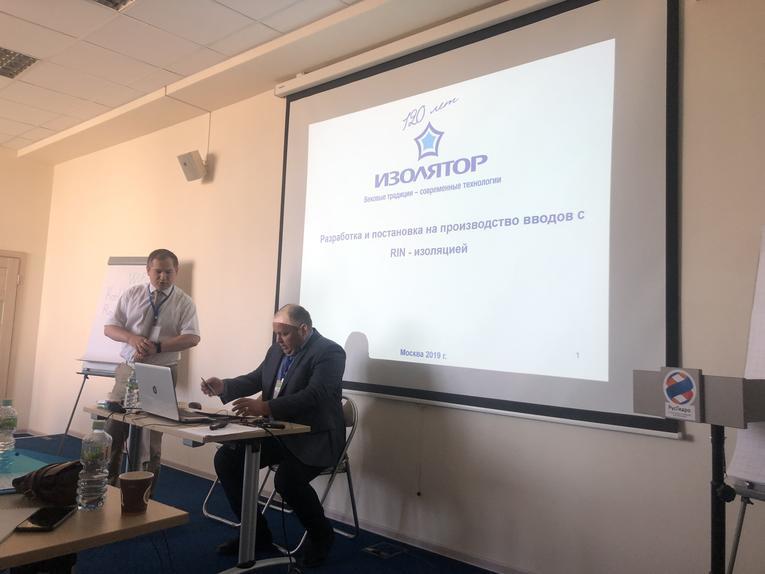 Dmitry Mashinistov answers the questions of technical specialists of the RusHydro Group
During the seminar, Alexander Savinov held several business meetings on topical issues of interaction in the course of joint activities.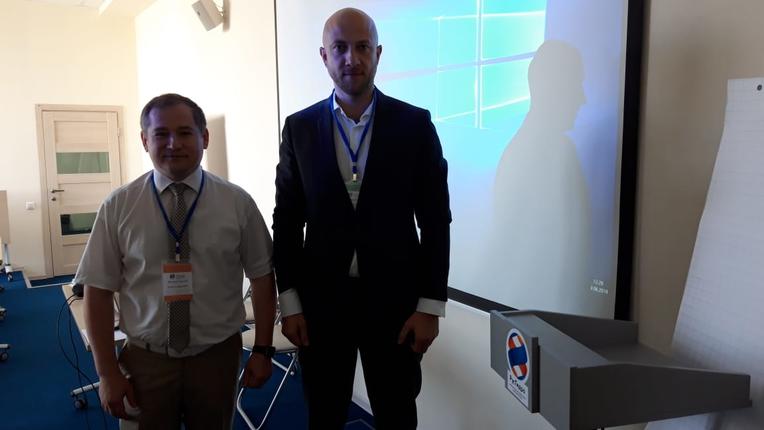 Deputy Director of the Electric Grid Complex of the RusHydro Group Sergey Petrov (left) and Alexander Savinov at the Izolyator company seminar in the RusHydro Group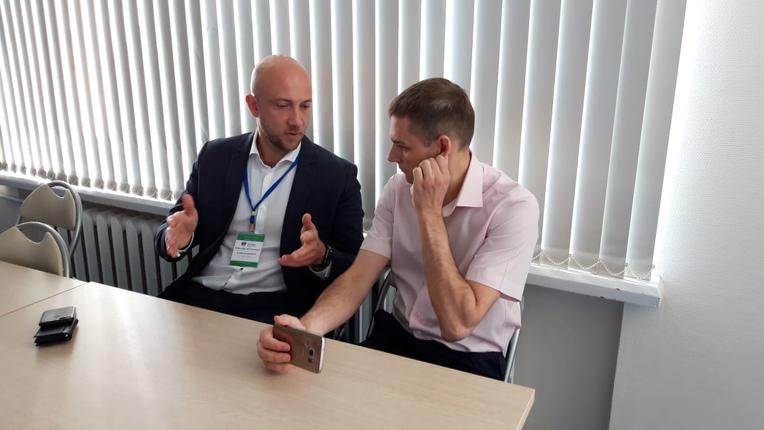 Alexander Savinov (left) and Vitaly Andriyanov, Head of Energy Equipment Operation within Production and Technical Department of the Far Eastern Generating Company take part in seminar arranged by Izolyator
At the end of the seminar, the parties expressed a general opinion about the great practical benefits and further development of this form of cooperation.
We thank RusHydro Group for organizing the seminar at the highest professional level!