Test Laboratory of Izolyator-AKS is ready for operation
On 29 January 2021, installation and commissioning work was completed at the high-voltage testing laboratory of the Izolyator-AKS cable accessories production plant.
The work was carried out with the direct supervision of technical specialists from the German companies HIGHVOLT Prüftechnik Dresden GmbH and Ackermann Anwendungstechnik & Vorrichtungsbau GmbH.

HIGHVOLT Prüftechnik Dresden GmbH is a global leader in high voltage test systems and measurement equipment with an export share of about 90 percent. At the factory in Dresden, Germany, the company develops and manufactures systems and equipment for testing devices used to transfer electrical energy, such as transformers, cables, and switchgears. Company provides to customers with everything from one source, even including solutions for outfitting an entire test bay.

Ackermann Anwendungstechnik & Vorrichtungsbau GmbH is a German engineering and manufacturing company that provides services in the development and implementation of customized technical solutions in industry, especially in the development and production of test benches.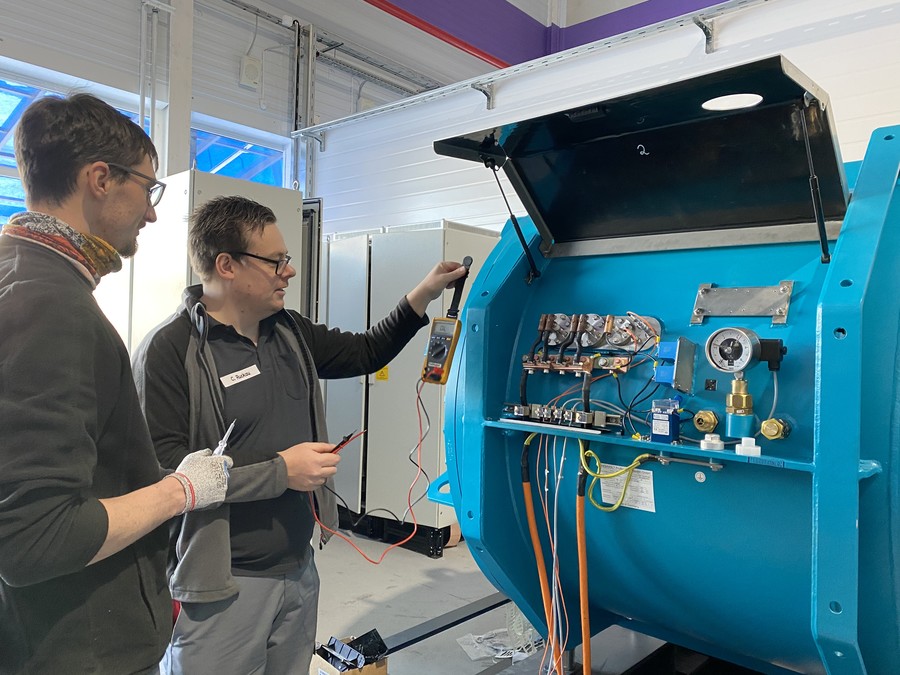 Specialists of the German HIGHVOLT Prüftechnik Dresden are installing the equipment of the testing laboratory of Izolyator-AKS plant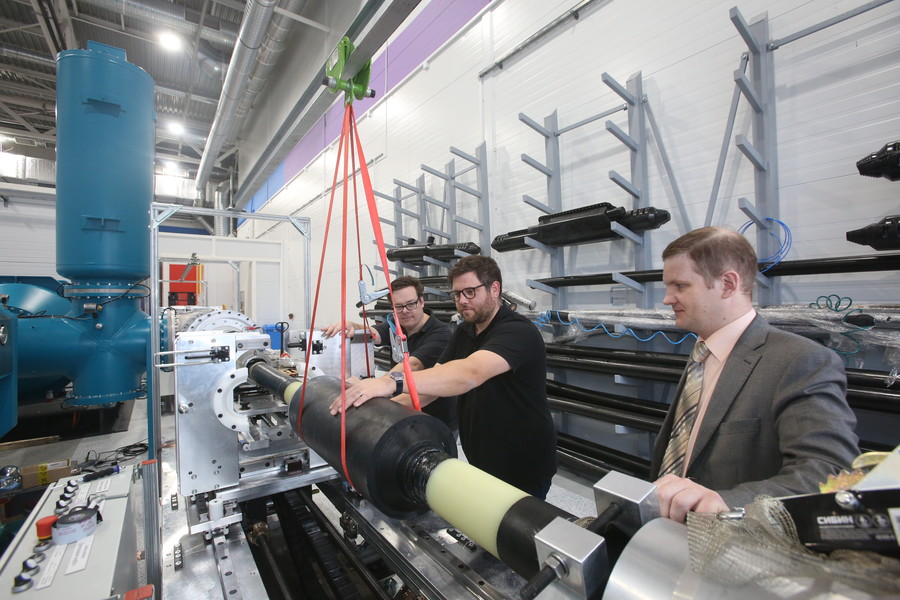 Technical Director of Izolyator-AKS plant Victor Pshennov (R) and German specialists are carrying out commissioning
A unique test laboratory, unmatched in Russia, is designed for acceptance tests of all types of cable accessories for 126 to 252 kV voltages and provides measurement of partial discharges from 1 pC with voltages up to 650 kV.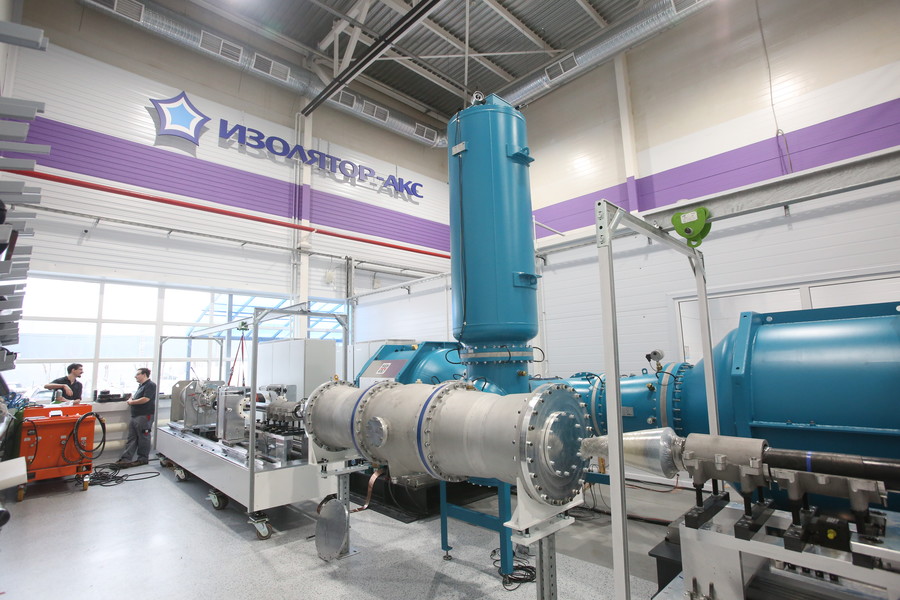 The equipment of the testing laboratory of Izolyator-AKS plant is set up and ready for operation
The advanced technology of production and testing with such a low level of interference will ensure a consistently high quality of Izolyator-AKS cable accessories and its full compliance with all the requirements and specifications.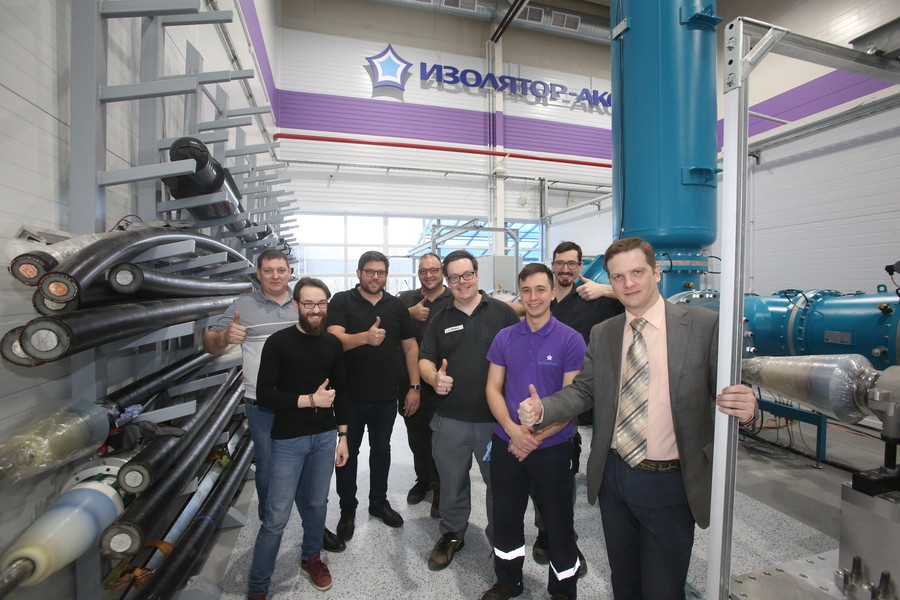 The commissioning work was completed in full and successfully!
Thus, Izolyator has organized a full production cycle of 126–252 kV cable accessories for the first time in Russia.