Siemens AG Concern conducted a qualification audit of Izolyator plant
From June 20 to 22, 2012, Siemens AG conducted a qualification audit of the Izolyator plant.

Siemens AG (Berlin and Munich) is a global technology powerhouse that has stood for engineering excellence, innovation, quality, reliability and internationality.
The company is active in more than 200 countries, focusing on the areas of electrification, automation and digitalization.
One of the world's largest producers of energy-efficient, resource-saving technologies, Siemens is a leading supplier of efficient power generation and power transmission solutions and a pioneer in infrastructure solutions as well as automation, drive and software solutions for industry.
The aim of the audit was to assess the company for inclusion in the list of official Siemens AG concern suppliers.
The audit team included a representative of Siemens AG from Germany K. Mogl, who led the group, and two representatives of Siemens Transformers plant in Voronezh — M. Kashchenko and I. Verbitsky.
Izolyator plant employees took an active part in the audit procedures: A. Novikov, Quality Director, K. Sipilkin, R&D Director, T. Simakova, Quality Service Officer, and others.
The auditors in details examined all technological procedures and a multi-step quality control system of design, production, testing and preparation for the shipment of high-voltage bushings. All necessary explanations, technical and technological documentation were provided upon request and in an exhaustive volume.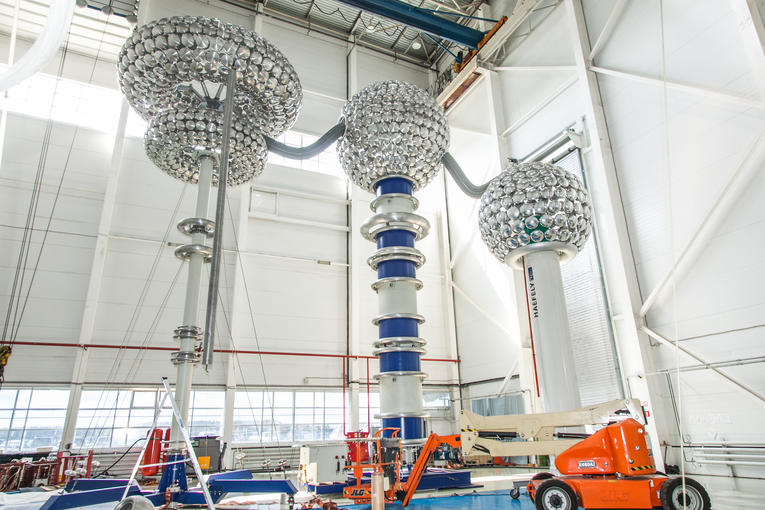 Test Center of Izolyator Plant
All audit procedures were carried out in accordance with the official plan and ended with a positive result, which was reflected in the Siemens concern report on the results of Izolyator plant audit (PDF 2.0 MB).
We thank Siemens AG for the high appreciation of our production potential, technological level and Izolyator quality management system!