About the company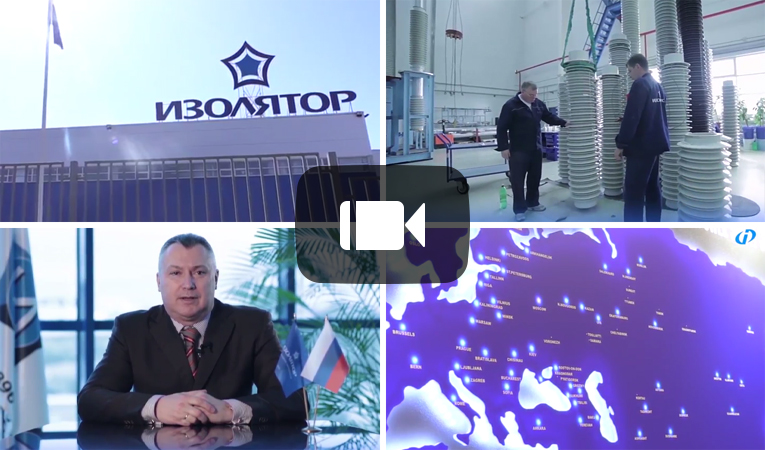 Izolyator Company develops, manufactures, and provides maintenance services for 12–1200 kV AC and DC bushings. The enterprise is the only Russian plant involved in ultra-high voltage bushing development, manufacturing, and testing.
Until 2007, Russian high voltage bushings were manufactured at Moscow A. Barkov Izolyator Plant founded in 1896. Over 500 000 high voltage bushings were manufactured and now being used at most of the power facilities in Russia and CIS countries, as well as in 26 countries all over the world.
The need for the further increase in the plant output, and for significant technical upgrade resulted in a decision to relocate bushing manufacturing to a newly built enterprise called Izolyator Company.
Izolyator Company is a modern high-tech centre where the production floor space is sized approximately 20.000 m². The production lines have been fitted with the equipment supplied by the leading Russian and foreign manufacturers.
The integrated Quality Management System and Environmental Management System have been implemented at the Plant.
The company has the following specific business units:
Company profile
Izolyator corporate profile
Brand:
Izolyator Company
Legal Entity:
Izolyator Plant LLC, Massa LLC
Founded:
in 1896
Manager:
Dr. Alexander Slavinsky
Chief Executive Officer of Izolyator Plant LLC
Products:
12–1200 kV AC and DC bushings
Code conformity:
State Standard 55187–2012 / IEC 60137 >> Certificates
IEC 62199
Preferences:
certification of products by JSC FGC
Output:
12,000 bushings per year
Integrated Management System:
ISO 9001, ISO 14001, ISO 45001 >> Certificate
Headcount:
More than 300 persons
Russia and CIS Market Share:
70–80 %
Export Sales:
20 %
Organization membership:
TRAVEK International Association of Business Cooperation Academy of Electric Engineering Sciences of RF
Address:
77, Lenin street, Pavlovskaya Sloboda, Istra municipality, Moscow region, Russian Federation, 143581
Phone:
+7 (495) 727 3311
Fax:
+7 (495) 727 3320
Е-mail:
a.shornikov@mosizolyator.ru
Website:
www.mosizolyator.com