General information about the Izolyator Group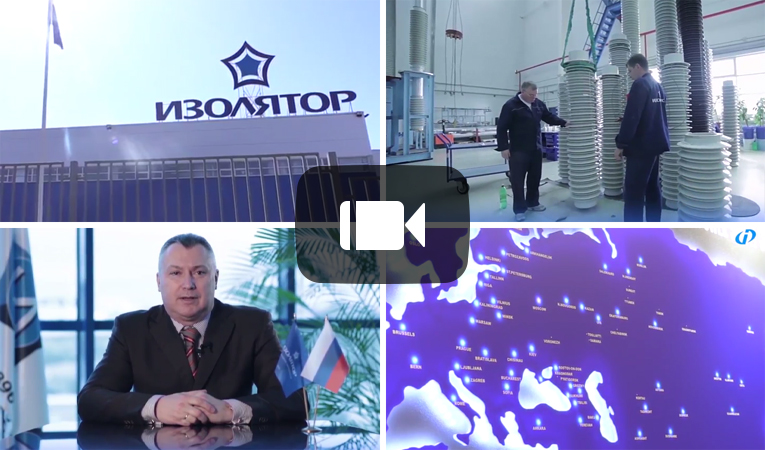 The Izolyator Group is an international multi-product industrial group of companies with a wide range of capabilities, including the production of electrical products, research and development, technical and educational activities, as well as full support of engineering projects.
The Izolyator Group includes the Izolyator production complex for the production of 12–1200 kV high-voltage bushings with annual production capacity 12.000 bushings, the Izolyator-AKS cable accessories plant for voltages range of 126–252 kV, own Research and Development Center, SVN-Servicecenter, Izolyator high-voltage electrical equipment testing center, Izolyator Corporate University, and the Representative Office in the Republic of Uzbekistan.
Izolyator together with the Indian company Mehru Electrical & Mechanical Engineers (P) Ltd. has established Massa-Izolyator-Mehru (MIM) joint venture to manufacture high-voltage bushings with modern RIP insulation in India. The products of the joint venture are supplied to the power facilities of India and the countries of the Asian region.
Since 1995, Izolyator has been headed by Dr. Alexander Slavinsky.
Izolyator has been granted the status of the Leading Scientific and Technical Partner of the Russian National Committee of the International Council on Large Electric Systems (RNC CIGRE). On the basis of the Izolyator Production Complex, the CIGRE National Study Committee D1 'Materials and Emerging Test Techniques' was established.
Izolyator is a member of RNC CIGRE, the Russian Electrotechnical Academy, International Association 'Electrocable', the Council of Diagnosticians of Power Electrical Equipment at the UralEnergoEngineering Center.
Izolyator is an official supplier of the largest energy companies, including the nuclear power industry. Traditionally, in Russia and neighboring countries, the share of the company's products in its market segment is 70–80 %.
Established in 1896, throughout its over 125 years history, Izolyator has produced more than 620.000 high-voltage bushings that serve in the overwhelming majority of power facilities in Russia and neighboring countries as well as in 30 countries around the world, which account for 20 % share of all product deliveries.
The company's enterprises operate an Integrated Management System for Quality, Environment, Occupational Health and Safety.
Company profile

Izolyator corporate profile