45th CIGRE Session
Izolyator Company, represented by the Chairman of the Board of Directors D.Engs. Alexander Slavinsky, acting as a member of the CIGRE's Russian National Committee delegation, took part in the 45th CIGRE Session held on 24-29 August 2014 in Paris, France.
International Council on Large Electric Systems – CIGRE (Conseil International des Grands Réseaux Électriques – CIGRE) is the largest international non-profit Association for promoting collaboration with experts from all around the world by sharing knowledge and joining forces to improve electric power systems.
Founded in 1921 in France CIGRE is one of the most authoritative and significant international associations which unites scientists and power engineers from all over the world and makes significant impact on the strategy of the electricity industry in many countries.
Izolyator Company is a collective member of CIGRE's Russian National Committee.
The main activities within the framework of the Session were a technical exhibition and a scientific conference comprising a plenary meeting and sessions of all research committees.
At the exhibition, Russian companies were mostly represented by a collective exposition prepared by the Energy Ministry pursuant to the instructions of the RF Government.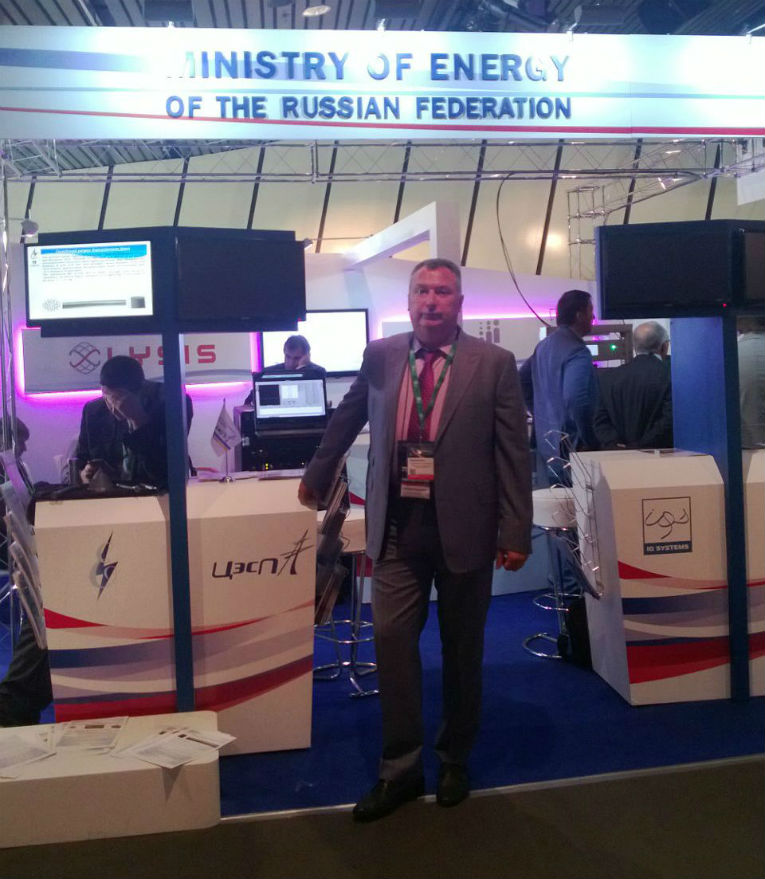 Alexander Slavinsky at the 45th session of the CIGRE