Visit from the director of an OOO Energeticheski Standard division
On 25 July 2014, Izolyator company was visited by Vladimir Kalauschenko, director of OOO Energeticheski Standard's division in charge of electrical equipment sales on the Russian Federation market.
OOO Energeticheski Standard specializes in the sales of products offered by major industrial CIS-based manufacturers, including Zaporozhtransformator Public Joint Stock Company, for the Russian market.
Alexander Slavinsky, Chairman of the Board of Directors Izolyator company and Ivan Panfilov, Commercial Director — Deputy CEO briefed the visitor on the high-voltage bushings manufacture and the company's latest changes in product range.
The parties discussed joint plans and decided on further development of partner relations on a mutually beneficial and long-term basis.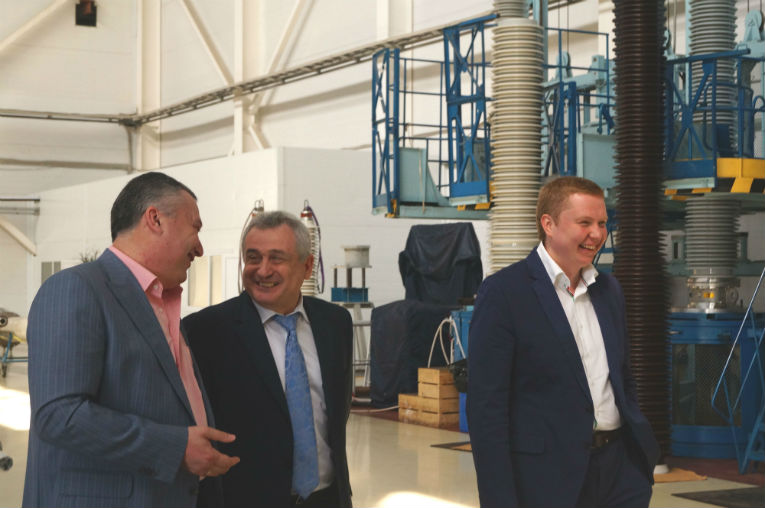 Left to right: A. Slavinsky, V. Kalauschenko, I. Panfilov