A Seminar at the Riga-Based Latvenergo Group
On 9 April 2014, Izolyator company held a seminar for engineering managers of Latvenergo Group. The event was hosted by Latvijas Elektriskie Tīkli network company in Riga.
The seminar was delivered by:
Alexander Slavinsky, Chairman of the Board of Directors
Konstantin Sipilkin, R & D Director
The participants were offered a presentation titled "High-voltage bushings with RIP-Insulation and Their Operation. New Developments in Product Quality and Reliability". The presentation was accompanied by a video about Izolyator company. In the course of round-table discussions, Latvenergo specialists received professional advice on relevant matters of interest.
We thank Latvenergo Group and Latvijas Elektriskie Tīkli for the invitation and all the work they have done.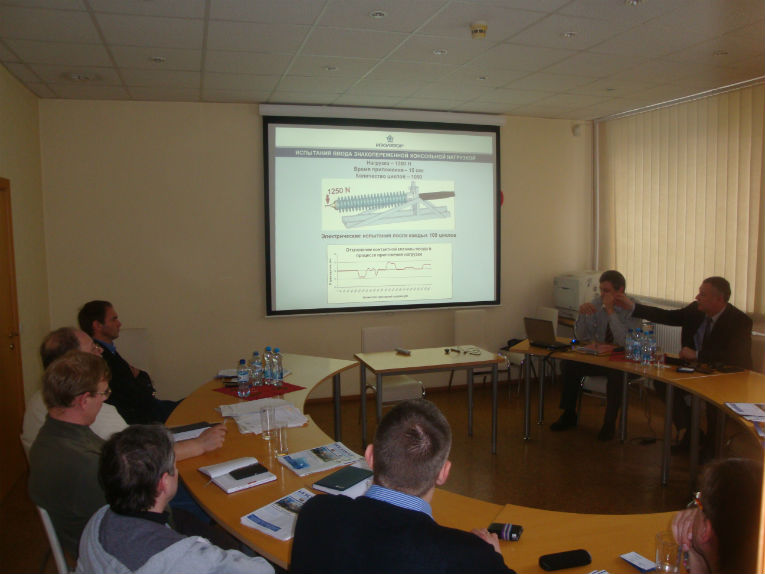 A. Slavinsky and K. Sipilkin during the seminar