Rugrids-Electro 2014
Izolyator Company took part in Rugrids-Electro, the First International Electric Power Forum hosted by Rosseti JSC in Moscow on 15-17 October 2014.
Rugrids-Electro is a natural synergy of two major international industry events: Electro, the leading Russian energy sector exhibition first held in 1972; and the Rugrids-2014 International Electric Power Forum (formerly a part of UPGrid).
The Forum was supported by:
The Council of the Federation of the Federal Assembly of the Russian Federation
Ministry of Energy of the Russian Federation.
At the forum, Izolyator Company presented:
A GKTP-III-90-40.5/1000 (200) IVUE.686351.275-02 bushing (rated for 40.5 kV, with RIP-insulation for power transformers);
A 126 kV bushing with RIN-insulation for power transformers.
The Izolyator Co.'s exhibition stand was visited by the Managing Director Rosseti JSC Oleg Budargin. Chairman of the Board of Directors Izolyator Company Alexander Slavinsky briefed the high-ranking visitor on the company's latest innovative products. In the course of a conversation, the top managers discussed steps aimed at further development of mutually beneficial cooperation between Rosseti JSC and Izolyator Company.
The exhibition provided the company with an opportunity to make many useful contacts with representatives of Russian-based and international companies of the electric power sector.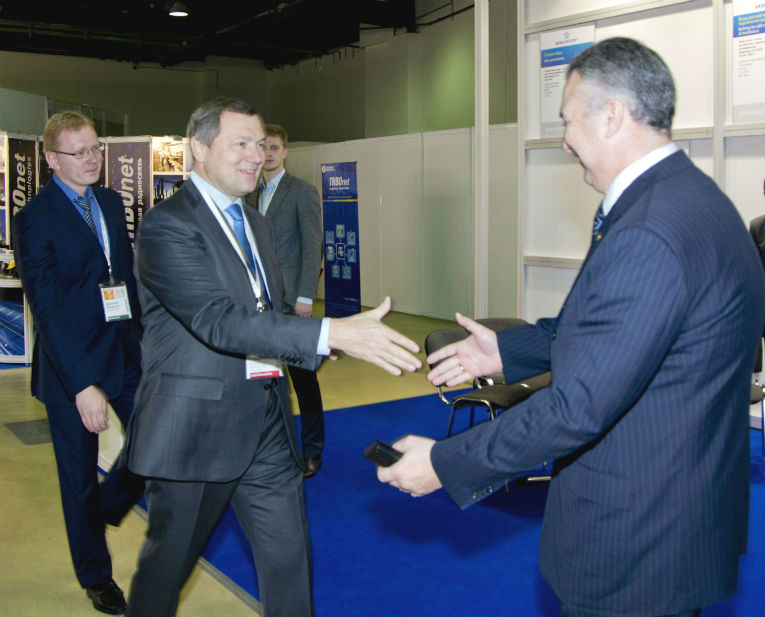 Oleg Budargin (left) and Alexander Slavinsky