Exhibition "Energy Sector and Energy Efficiency 2014"
Izolyator Company took part in the 16th specialized international exhibition "Energy Sector and Energy Efficiency 2014" held in Saratov City, Russia.
The exhibition was officially sponsored by:
• The Saratov regional ministry of industry and energy;
• The state autonomous institution "Agency for Energy Saving", Saratov region.
The exhibition stand of Izolyator Company was visited by technical experts from the Interregional Distribution Grid Company of the Volga, the LowerVolga enterprise of the Main Power Grids of the Volga, Privolzhskaya Railway (Russian Railways JSC), as well as by representatives of construction, installation and other organizations operating in the energy sector.
The visitors got acquainted with new products developed by Izolyator Company Many useful contacts were made.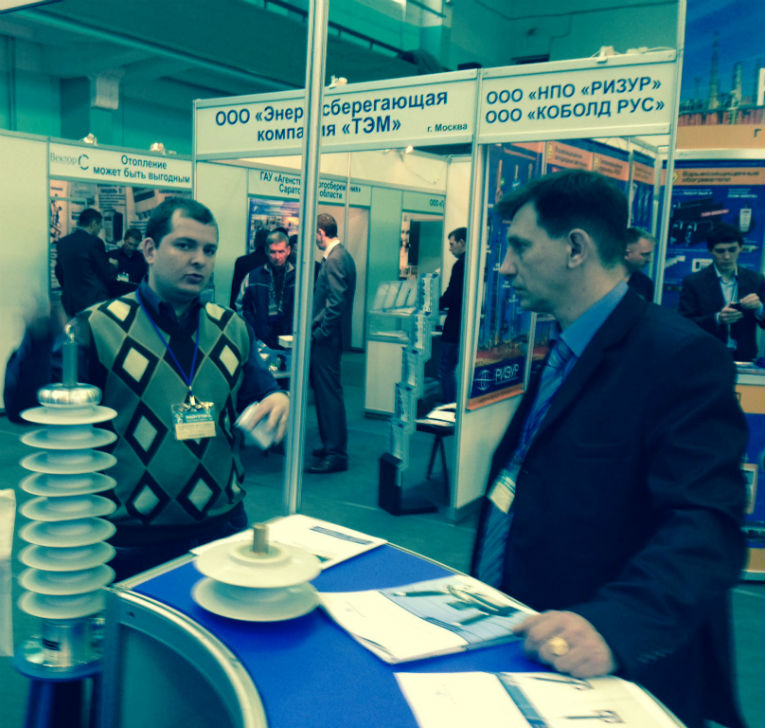 Artem Mashinistov (left)