Visit by Siemens AG Representative
On 23 September 2014, Izolyator Company was visited by Stefan Wagner, manager in charge of high voltage bushings purchasing at Siemens AG.
Izolyator Company's Deputy Chief Designer Pavel Kiryukhin, Sales Area Manager Andrey Shornikov and Marketing Manager Yaroslav Sedov briefed the visitor on the company's manufacturing process and product testing procedures and on the latest developments aimed at improving reliability and ease of operation of high voltage bushings.
The parties discussed plans of further mutually beneficial cooperation.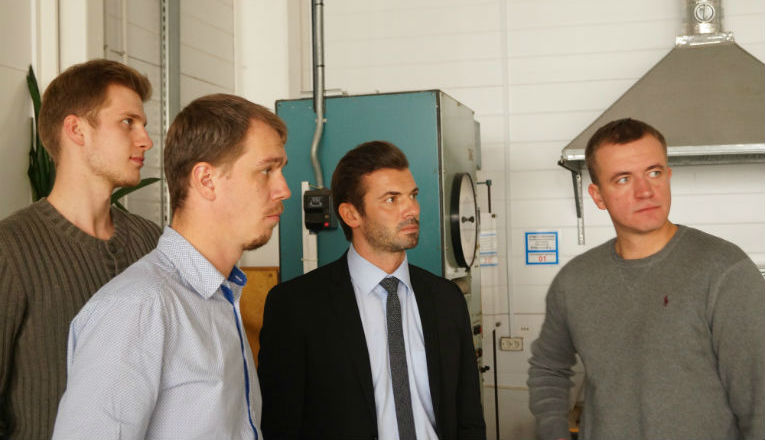 Left to right: Yaroslav Sedov, Pavel Kiryukhin, Stefan Wagner, Andrey Shornikov