Contract with the VNIIMS
The Izolyator Company's testing center for high-voltage electric equipment has signed a long-term framework contract with the All-Russian Research Institute of Metrological Service (VNIIMS).
The purpose of the contract is to consolidate efforts to establish an all-Russian reference base for meteorological support as related to high voltage classes exceeding 500 kV (AC and DC industrialfrequency current) and exceeding 1000 kV (the amplitude of lightning and switching impulses).
This is necessary for certification and approbation of testing installations and measuring equipment.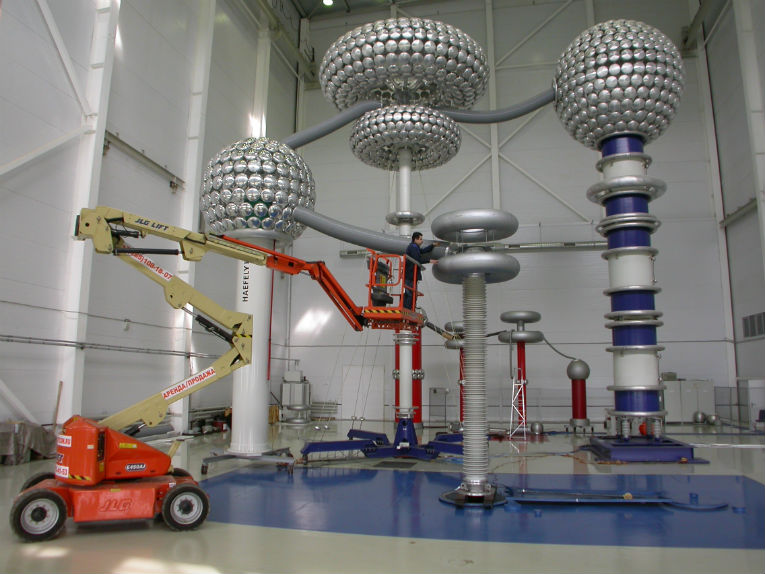 The Izolyator Company's testing center