DIN EN ISO 9001:2008 Requalification
On 27 and 28 April 2015, Izolyator successfully passed quality management system audit for DIN EN ISO 9001:2008 standard.
The requalification audit was performed in accordance with TUV PROFiCERT procedures and is subject for periodic compliance audits.
TUV Technische Uberwachung Hessen GmbH, Zertifizierungsstelle des TUV Hessen Certification Center was represented by:
Ekaterina Shchukina, Lead auditor;
Elena Kostikova, Auditor.
The audit ended with positive result within agreed schedule.
TUV PROFiCERT certificate is expected soon upon issuance.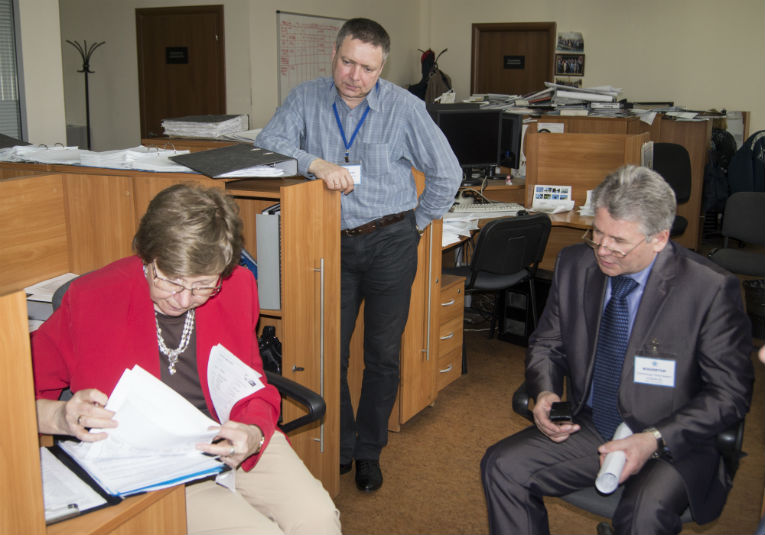 Ekaterina Shchukina is auditing design and development processes at the Design Center of Izolyator plant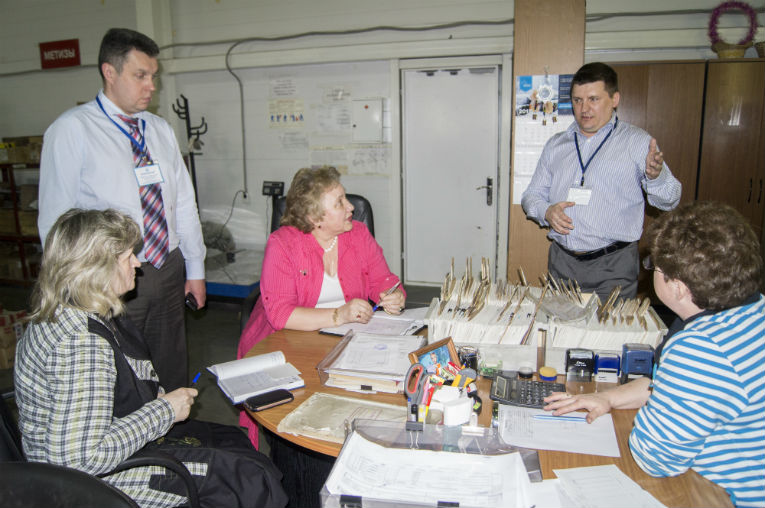 Elena Kostiova is auditing materials and completing parts procurement activities results at the warehouse of Izolyator plant