Tests at CESI S. p. A.
On 6–10 June 2016, Izolyator carried out a series of successful seismic tests of HV bushings that are unique in the world's practice.
The tests were performed at CESI S. p. A. — a leading test laboratory in Italy.

CESI is an independent center of expertise and a global provider of technical and engineering services to customers throughout the energy value chain, including business and technical consultancy, engineering and operational support. The center acts as owner's engineer and provides qualified third-party opinion to power utilities worldwide. Through its top-class modern testing facilities located in Milan, Berlin (IPH GmbH) and Mannheim (FGH GmbH), CESI is among the leading international organizations providing measurements and inspection, testing & certification and design review services to the global power industry. The network of more than 1000 highly experienced professionals around the world, working from offices and through representatives in 35 countries, is dedicated to delivering customized solutions. CESI S. p. A. is an active contributor to International Council on Large Electric Systems (CIGRE). It is also engaged in Rosseti JSC's project to create Federal Electric Equipment Test Center in Russia.
Experts from the state power grid companies of India, Power Grid Corporation of India Limited, and Italy, Terna S. p. A and Enel S. p. A., representatives of the leading power OEMs of France (JST transformateurs), Germany (MR) and Italy (SEA, Getra S. p . A., Polynt) took part in the tests.
550 (420) kV RIP bushings designed by Izolyator under the order of Power Grid Corporation on India Limited underwent tests.

Power Grid Corporation of India Limited (PowerGrid) is an India-based company engaged in construction, operation and maintenance of inter-state transmission system (ISTS). The company's core business is transmission of bulk power across different States of India. The company also renders telecom and consultancy services. The telecom business is part of PowerGrid's transmission infrastructure across the country. As regards consultancy services business unit, it includes all projects in engineering, procurement and construction within and outside India: electrical power transmission and distribution by state-owned and private utilities, energy efficiency, smart grid and training. The Company owns and operates transmission network of about 106.804 Ckm of Extra High Voltage (EHV) transmission lines, 184 EHVAC & High Voltage Direct Current (HVDC) Substations and 205 923 MVA transformer capacity.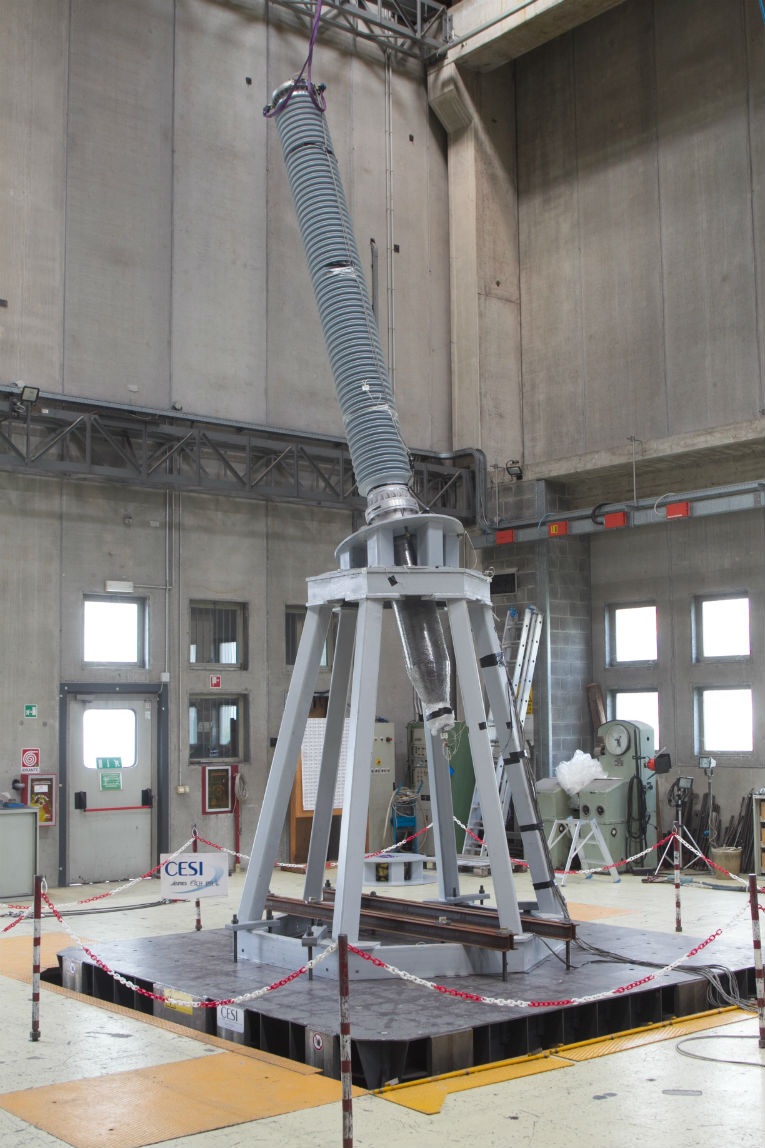 Izolyator 550 (420) kV bushings at tests at CESI S. p. A.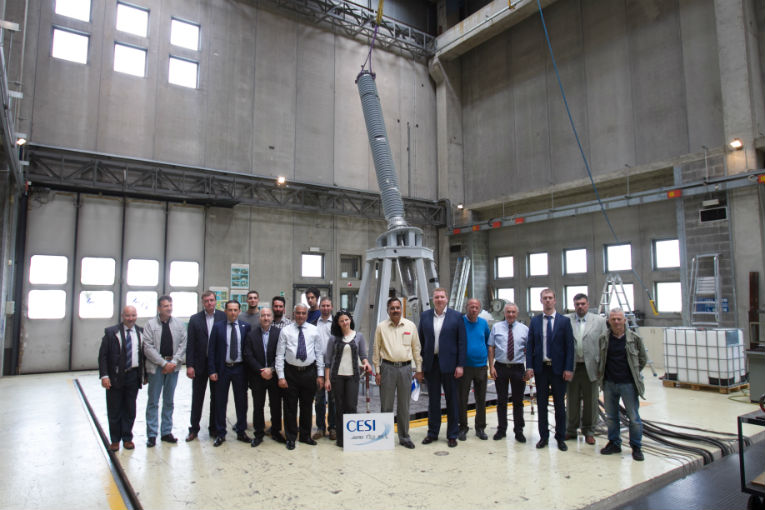 Izolyator bushings tests participants at CESI S. p. A.
Under realization of the tests series, Izolyator organized an international conference in observance of the 120th anniversary of the company. The attendees shared unique experience of design, production and maintenance of high-voltage RIP bushings. Besides, representatives of the leading global grid companies and power engineering companies discussed questions of present interest in generation, transmission and distribution development evaluating global power industry trends in general.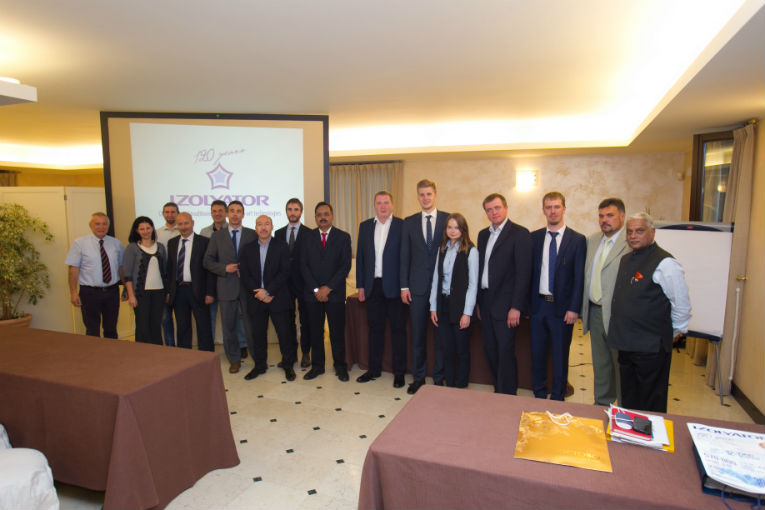 Conference participants at CESI S. p. A.
We would like to thank CESI S. p. A. and all participants for tests execution on the highest technical level, for their intention to take practical steps in developing international cooperation in power industry!