Video About The Conference and The Tests in Italy
Izolyator created a video about the International Conference in Italy dedicated to the 120th Anniversary of the company and the open seismic tests of Izolyator bushings in CESI S. p. A. for its partners and customers.
In June 2016, on the occasion of its 120th anniversary, Izolyator organized an international exhibition in Italy inviting representatives of the world's power grid operators and electrical engineering companies to share unique experience of design, production and operation of high-voltage RIP bushings and discuss topical issues in power generation, transmission and distribution.
Within the framework of the conference, Izolyator carried out a series of successful seismic tests of 420 kV RIP bushings designed and custom-made under the order of the PowerGrid Corporation of India Limited. The 5-day test program was performed in one of the world's leading electrical engineering test centers — CESI S. p. A. in Italy. The test facility is used for measurements, tests, certification and product expertise for electrical engineering companies from all over the world.
The event that Izolyator organized in Italy has no precedents in power sector: representatives of the leading power networks in five countries gathered in one venue for the first time. According to experts, the event was not only important for RIP bushing design promotion, but for development of the world's power industry in general.
The video with 3 min 37 sec timing is available for viewing on Izolyator's channel on YouTube.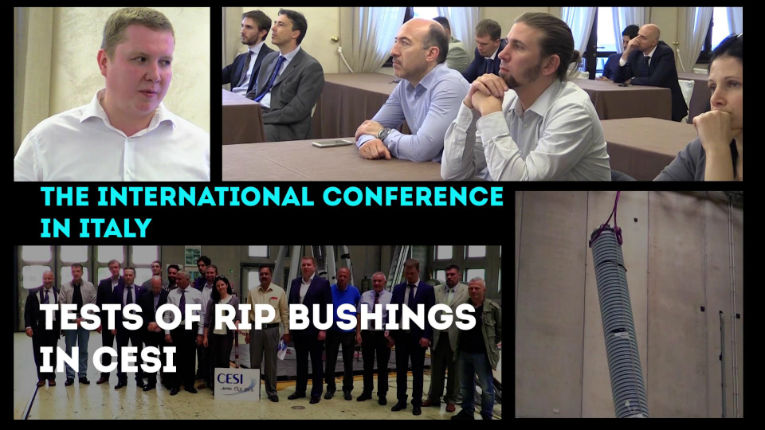 A frame of the video