SVEL Group Visit
One of the leading Russian power equipment OEMs SVEL Group received Izolyator delegation in its headquarter in Ekaterinburg.

SVEL Group CJSC is a leading power equipment manufacturer in Russia. The company boasts one of the impressive growth modernization rates in the industry. SVEL Group's cooperation with leading Russian power market players allows for an efficient implementation of import substitution program declared by the Government.
The visiting company consisted of Maxim Zagrebin, Head of OEM Sales and Victor Kiryukhin, Head of Design Bureau.
Alexey Kishko, General Director, Denis Grigoriev, Chief Designer of 500 kV products and Daniil Safin, Purchasing Manager welcomed the guests.
The parties discussed technical details of current and future projects, possibilities of partnership development and cooperation.
We sincerely thank SVEL Group for the invitation and a warm welcome.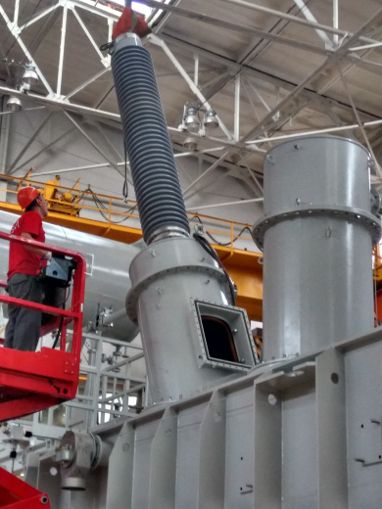 Izolyator bushings installation in a transformer by SVEL Group