Seminar at Chernomorenergo
On 9–10 March 2017, Izolyator held a seminar for the technical specialists of the Republican unitary enterprise Chernomorenergo in Sukhum, Abhazia.

The Republican unitary enterprise Chernomorenergo is a state power company that makes, transmits and distributes electric power on the territory of Abkhazia. It is one of the biggest companies in the country as it controls Ingur HPP. RUE Cheronomorenergo jointly with the Russian Kubanenergo operates and services interstate power lines under a separate agreement that delimits rights and obligations of both companies.
Izolyator was represented by Maxim Osipov, Head of CIS Sales and Victor Kiryukhin, Head of Design Bureau.
The specialists of Chernomorenergo familiarized themselves with the advantages, designs, installation and operation of HV RIP bushings, which are designed and made by Izolyator plant.
The seminar attendees visited one of Chernomorenergo substations, where Izolyator bushings, delivered at different times in the past, are successfully operating.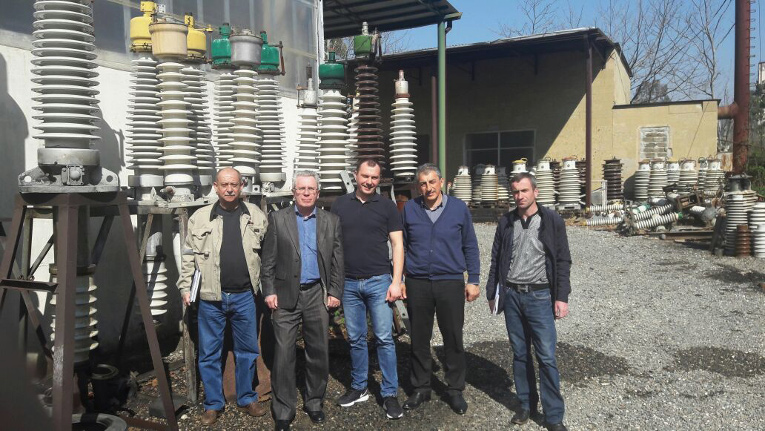 Participants at Izolyator seminar at a SS of Chernomorenergo
We appreciate RUE Chernomorenergo for their invitation and seminar organization at the high level!